Worley

Featured Employer
Aberdeen, United Kingdom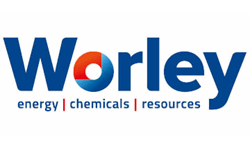 ---
Worley are recruiting a Maintenance Preparator to join our Offshore Maintenance Team. This is a staff position working on a 3/3 rotation.
Role Overview
Based Offshore.
Reporting to Maintenance Team Leader.
Responsible for Managing and Co-ordinating work preparation of multi-disciplined PM and BR work orders from Maximo WMS (Work Management System).
Responsible incrementally for improving the platforms maintenance & operations technician's competence of work order preparation.
Play key role in the 28 and 90-day planning process from an offshore readiness perspective.
Creation of stand-alone system and package based outage plans using Maximo data.
Key Responsibilities
Comply with all Repsol-Sinopec HSE&A principles, policies, and procedures
Ensure all work activities are prepared with sufficient rigour to allow a safe and efficient execution of work.
Internal liaison with asset MTL, Maintenance Supervisors, Operations Team, Site OIM, Onshore Maintenance Team, schedulers and onshore materials co-ordinators.
Provide support to discipline supervisor for review of all Maintenance related work orders and update details as required.
Apply technical knowledge in identifying appropriate solutions in order to develop work orders.
Responsible for daily work order preparation, using site visits in order to drive efficiency and identify;
Identify what needs done?
Gather estimates for all discipline hours (inc. vendor support, scaffolding and rigging)
Identify material and service requirements, including specifications for items
What tools are required?
Will vendor support be required?
What is the material lead-time?
o How long will the job take?
o What instructions will the team need?
Prepare corrective maintenance Work Orders (WO's), in order of SECE priority & Target finish date.
Support onshore procurement with technical queries.
Liaise with onshore support and supervisors to confirm dates and all requirements are correctly reflected in the work order.
Responsible for maintaining high quality work orders to reflect real time work preparation status.
Responsible for compiling a work preparation end of trip written handover and completing verbal handover with BTB prior to ending shift.
Responsible for liaising with the Material Coordinators / Store person on material control issues (i.e. ensuring that material tagging is of a high quality and that offloading points are adhered to at all times).
Provide ongoing work preparation training to operations and maintenance technicians offshore.
Responsible for creating Bills of Material and Standard Task Lists.
Discussing with Discipline Supervisors and Scheduler, planned production outages and assisting to identify potential work to be liquidated in these opportunity windows.
Provide key role in the 28 and 90-day planning process from an offshore readiness perspective.
Accountable to play key role in the offshore implementation of the Work Execution business process.
Management of Work Order Status to ensure efficiency in work preparation and ordering of materials.
Focal Point and Coordinator for Offshore Shutdown Activities preparation work.
Specific Training / Specialist Skills:
Must be a team player and have a high degree of self-motivation and flexibility to support other work stream processes.
Desired minimum core trade competence in either Mechanical, Electrical or Instrument disciplines, with some level of supervisory experience however other qualification and experience will also be considered.
The ability to maintain effective working relationships with other personnel; including operators, vendors, contractors, peers and superiors.
Knowledge of methods, materials, tools and equipment used in the maintenance of oil and gas production operations.
Knowledge of safety hazards and appropriate precautions applicable to work assignments.
Skill in applying technical knowledge to determine equipment problems and assisting in identifying appropriate solutions.
Skill in reading, interpreting and applying information from files, drawings, catalogues, reports and manuals.
Skill in communicating clearly and concisely in verbal and written form.
Skill in using RSR (Work management system) to prepare work packages and monitor materials availability.
Ability to build stand-alone system and package based outage plans using planning software/ excel.
Qualifications/Training
Essential:
Recognised Technical Apprenticeship in relevant discipline or equivalent training scheme.
HNC in relevant discipline engineering (post 2009 apprenticeships).
Proven offshore maintenance experience, holding a senior maintenance technician position on a producing facility for a significant period.
Mandatory offshore certificates.
Capability to perform allocated emergency duties in line with RSR UK requirements.
Desirable:
NVQ/SVQ level 3 in relevant discipline
COMPEX (Hazardous Areas) or equivalent (E&I disciplines only)
Maximo 7.5 knowledge, preferably at Super-User level
? HNC in relevant discipline Engineering (pre-2009 apprenticeships)
? ISSOW as PA/IA
Experience
Essential:
Knowledge of hydrocarbon production systems and associated hazards and related safe working practices/procedures
General knowledge of maintenance techniques and tools
Knowledge of maintenance management systems, eg SAP, Maximo
Computer literate
Experience and understanding of Team dynamics and team motivation
Fully familiar with the permit to work system and isolation procedures.
Experienced in the supervision of personnel and team working.
Desirable:
Comprehensive experience in a similar supervisory role
Specialist in mechanical, instrument or electrical maintenance, including fault-finding techniques