Crosby Energy Services

Featured Employer
Houma, Louisiana, United States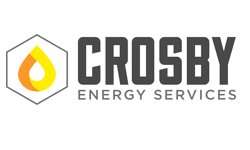 Company: Crosby Energy Services
Skills: Production Operator
Experience: 5 + Years
Education: High School/Secondary
Location: Houma, Louisiana, United States
---
Description
"A" Production Operator positions open in GOM. 14 and 14 work schedule.
Must have 5+ years experience.
Benefits include BCBS Medical Insurance, PTO, Holiday Pay and 401k.
Requirements
Must Have Skills and Knowledge in Offshore and or Onshore Safety Awareness Training (Safegulf/Safeland or Equivalent). Shall include the following : Accident Prevention, Signs & Tags, Back Safety, Confined Space, Blood-borne Pathogens, Drug and Alcohol, Electrical Safety, Fall Protection, Fire Prevention and Extinguishers, Hand Safety, Hazwoper, First Responder Awareness, Hearing Conservation, Hazard Communication, Incident Reporting & Investigation, Lockout/Tagout, Permitting, PPE, Walking Working Surfaces, JSA (Job Safety Analysis) and Stop Work Authority. ErgoSafe.
Demonstrate Superior Skills and or Knowledge:
Must be able to score 80% or higher on A-operator assessment test.
Summary
• Operate Oil and Gas Facilities(S)
• ( K only) Maintain and Test Emergency Shutdown Valves, Instrumented Protection Systems, Fired Equipment, Heat Exchanger, Pressure Vessels and Other Process Equipment. (S)
• Monitor and Control Hydrocarbon Process Activities (S)
• Safety System Checks (S)
• Product Material Sampling (S)
• Prevent Corrosion and Material Degradation (S)
• Tank Vessel Drainage and Operation (S)
• Inspect, Test and Maintain Piping Systems (S)
• Use of Breathing Apparatus (S)
• Simple lifting including Rigging and slinging (S)
• Plan and Prepare for Emergency Response - (K)
• Emissions and Discharges (K)
• Waste Handling - (K)
• Be able to Read safe charts and flow diagrams (S)
• Temporary Plant - Facility Changes (S)
• Work in Area Zone Classification (K)
• Working in Hazardous Atmospheres: (S)
• Application of MOS-OOS (S)
• Gas Freeing or Purging (K)
• Well Testing, Oil and Gas Sampling (K)
• Work with Safeguarding and Interlocks (K)
(K = Knowledge, S = Skill)
OUR MISSION
Crosby Energy Services blends proven best practices with innovative processes to deliver the highest quality employees and finest support services to the oil and gas industry. We embrace a value-driven culture of safety and the very highest ethical standards.
Contract Energy Professionals
Since 1992, Crosby Energy Services has been providing the oil and gas industry the best qualified contract energy professionals and consultants at competitive rates. Our training and employment pre-screening programs are among the best in the industry and allow us to streamline your hiring processes and hand-pick the best and the brightest in the industry. Our contract personnel include:
• Onshore and Offshore Production Operators
• Plant Operators
• Instrumentation and Electrical Technicians
• Specialized Consultants
• Safety Professionals
• Pipeline Personnel
• Electricians
• Mechanics
• Welders
• Equipment Operators
• Skilled Labor
• Maritime Personnel
• Clerical Personnel