Kintec Recruitment

Featured Employer
Qatar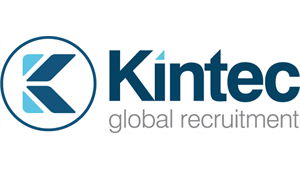 Company: Kintec Recruitment
Skills: Electrical Engineering
Experience: 15 + Years
Education: Bachelors/3-5 yr Degree
Employment Type: Full Time Contractor
Salary: £NEG
Location: Qatar
---
VAC-67612

Title: NWHP01 EPCIC2 Topsides & Bridges Electrical / Instrumentation / Telecom Supervisor
SITUATION IN ORGANIZATION
Manager N+1: Topsides E&I Superintendent
Functional hierarchy: Topsides Package CSR
ACCOUNTABILITIES
The job holder manages, under the responsibility of Topsides E&I Superintendent, all construction activities related to the NWHP01 Topsides and Bridges EPCIC2 Contract, and shall demonstrate a strong behavior with regard to Construction requirements.

The job holder is accountable for the following activities during Topsides & Bridges EPCIC2 project execution:
" Supervises Contractor's yard construction activities.
" Ensure proper coordination between fabrication/installation and pre-fabrication activities.
" Ensure proper coordination with sub-contractors involved in the assembly stages.
" Ensures compliance with safety procedures and quality standards.
" Searches for the most efficient technical solutions.
" Provides quantitative data for producing the progress reports.
JOB DIMENSIONS
Al Shaheen field development will involve several new projects that would be executed in parallel over the period of 5 years with CAPEX investment of around 3.5 Billion USD. The Gallaf Project consists of:
" Batch 1 EPCI1: Three 24 slots WHP Jackets (FC, DC, EG), bridge linked to existing facilities and with permanent drilling decks. Budget is around 100 MUSD. Water depth are 60 to 70m, Jacket weight is approx. 2000MT.
" Batch1 EPCIC2: Three production topsides and bridges for WHP (FC, DC, EG) to process and send production to existing facilities. Topside weight is approx. 2500 MT, Bridge 100m/800MT.
" Batch2 EPCIC3/4: 2 WHP (EH, CE) jacket + topsides bridge linked to existing facilities in order to process and send production to existing facilities. EPCIC3 will be for EPCC of facilities, EPCIC4 for all T&I and subsea works where applicable.

Gallaf Project is mainly a Greenfield Project with installation of 7 new WHP but there will be a major Brownfield challenge for integration of these new WHP into existing facilities in term of interfaces with other CLIENT entities and SIMOPS works.
Batch 1 jacket package phase is planned to be executed between Q3 2018 and Q3 2019 and Batch 1 Topsides package between end 2018 and Q3 2020. Batch 2 is planned to be executed between 2019 and 2021.
The Batch 1 Topsides EPCIC2 E&I Supervisor is responsible for fabrication activities during construction activities performed by Contractor within its perimeter.
He will be based in to EPCIC2 Contractor's premises during EPC phase with travels to Major Project's premises and offshore as required and on board marine spread during the offshore activities.

ACTIVITIES
" To promote & comply with applicable safety instructions and other CLIENT HSE procedures in all activities,
" To carry out work in compliance with CLIENT values and policies, relevant laws and regulations, agreed CLIENT priorities and objectives, CLIENT standards and procedures and good industry practices,
" Review and monitor the availability of drawings, job instructions, material deliveries and tools
" Review all Method Statements from CTR within his field of competence.
" To ensure the technical rooms fabrication and equipment installation as per Approved for Construction (AFC) project drawings, specifications, Procedures and Site Instructions.
" Supervise the installation of all bulk and supports associated with its discipline.
" Supervise the workmanship in particular for tubing runs and cables installation and glanding.
" Monitor that employees adhere strictly to the latest Approved for Construction (AFC) project drawings, specifications, Procedures and Site Instructions.
" Report to E&I Superintendent for monitoring construction progress.
" Responsible for monitoring contractor's labor resources in accordance with approved mobilization plan and report to E&I Superintendent.
" Ensure the correct implementation of the Permit to Work system
" Ensure Contractors personnel have sufficient training and experience to carry out safe operations
" Identification of any Non Conformance linked to Fabrication (NCRs).
" Review manufacturing records books
" Monitor and/or Approve all pre-commissioning activities performed at Yard
" To verify the completeness and correctness of the as built drawings and manage the final project documentation and ensure the complete handover to CLIENT Commissioning team.

CONTEXT AND ENVIRONMENT
" Major Projects involve the development of new offshore platforms bridge linked to the existing facilities, installation of subsea pipelines and debottlenecking of the produced water treatment, all these activities could be executed across several international sites. Projects will require complex interfaces with other entities of CLIENT.
" EPCI execution shall take place at Contractor premises,
" Possibility of multiple worldwide missions and/or relocations to follow-up offshore installation campaign.

QUALIFICATIONS & EXPERIENCE REQUIRED
" Have an Associate's or BS degree in a technical field or extensive natural gas/oil industry experience.
" Have strong working knowledge of construction contracts, contractor inspection procedures and construction work sequences for jackets.
" Professional Experience (number of years) : 15.
" Experience within project : (number of years) : 10.
" A good knowledge of TOTAL General Specifications (GS) and International codes/standards (AWS, API).
" Conversant with General Arrangement (GA) engineering and structural drawings including building marking plans, also with tubing's isometrics and P&IDs.
" Ability to work in a team oriented, collaborative environment is essential.
" Good leadership skills and good communication skills, good English level mandatory.
" Ability to work on projects in a complex and multicultural environment.
" Be skilled in using computer programs for word processing, spreadsheets and e-mail communications.
"
Kintec was established in the UK in 2001 with the purpose of supplying both Contract and Permanent technical engineering personnel. Currently operating within the Oil and Gas, Chemical, Life Sciences, Power, Rail and Infrastructure industries, Kintec's business reach is on a global scale. Over the years, we have succeeded in developing lasting relationships, with both clients and candidates, and delivered expertise and up to the minute industry knowledge with efficiency and professionalism. With business expansion and the creation of further offices in the UK, networks in the Middle East, Africa, and the US as well as movement further into Europe, Kintec's market position has gained major strength over its 18 years in business and we have reinforced this further with sector diversification. Kintec prides itself on delivering unparalleled levels of mobilisation support, which includes the organisation of visas, travel, accommodation, local payroll, security and medical insurance. We take great care to ensure that our own employees are provided with all of the necessary in-house training to be able to deliver exceptional levels of customer service to our clients and candidates. Furthermore, we provide opportunities for further career development, as part of our organic growth model, and aim to provide a favourable working environment where our personnel are held in extremely high regard. We see our staff as paramount in terms of establishing a long lasting and successful business, facilitating the overall aim to replicate and build on our historic achievements