North Oil Company

Featured Employer
Qatar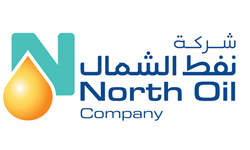 ---
North Oil Company is interested in finding outstanding students with the following criteria:

A high GPA with a major in Communications, Marketing, Journalism or related courses

Currently enrolled in a University in Qatar. Preferably VCUQ.

Minimum 6 semesters completed.

Willingness to take on a challenging assignment and meeting deadline.

We have 2 Intern Roles as follows:

Graphics Design:

1. Redesign PowerPoint and Word templates

2. Produce and design collaterals within NOC's brand identity

3. Work closely with team members to translate creative briefs to visual solution for all collaterals in a timely manner

Animations and Movie Creation:

1. Create short films on safety, HR campaign, illustrations on other related areas in internal comms

2. Create animated posters for the info screens on ad hoc basis

3. Come up with ideas for CEO visibility & engagement - internally

As an intern, you will be experiencing a meaningful and challenging work environment which will improve your knowledge and understanding of the Oil and Gas Industry. You will have the chance to work with other interns, employees from different levels to senior managers within the organization.

Our internship program will allow you to build valuable networks for future career options and discover potential job areas, field of specializes or areas of future study.