North Oil Company

Featured Employer
Qatar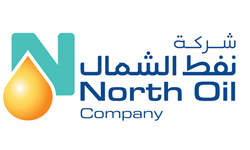 ---
Thisis a permanent and rotational position based in the NOC Head Office under Field Operations.

Accountabilities
Acting as the Focal Point in the NOC Operations Centre relating to all Well testing,monitoring, optimization and integrity activities.
Providingsupport and development for Offshore Production personnel including OTL,Production Supervisor and CRO.
Supportoffshore sites in the safe and efficient execution of production operations andwell maintenance/repair activities in order to maximise production volumes.
Monitorproduction and injection wells to ensure all well production operations arecarried out within agreed parameters and identify potential for formationdamage/fracture during normal operations
Activities

HSE
Identifyand report well integrity issues.
Monitorand feedback on wells approaching end of operational grace period.
Participatingin DGS/JSA processes to provide an independent operational perspective tooffshore management.
Main Activities
Focal Point in the NOC Operational Center for all well activity in the field.
Well network optimization and troubleshooting.
Monitorgas lift setpoints to minimize slugging and to optimize compression capacities.
Monitorinjection wells and rates to maximize voidage replacement across thereservoirs.
Providefeedback during operational downtime to maximize production rates whilereducing flaring.
Followingup and optimizing Site Production Performance by actively participating in theshortfall prevention / analyses, shutdown preparation / minimization andmonitoring plant KPI.
Identifyopportunities for backflush/acid wash under performing wells to increaseperformance.
Interfacewith Offshore Operations with regard to well movements, planning and isolationreviews.
Liaisonbetween Offshore Operations and Tier 3 relating to well test program and anychanges in order to maximize well production and providing correct datacollection.
Ensurewell integrity with follow up with Well Service and monitor maintenance andvalve testing activities.
Participateas required with investigations into unplanned shutdown and participate in RCAprocess to reduce ongoing losses and eliminate repeated shortfall events.
Offshorevisits as required for inspections, training and familiarization.
Qualifications & Experience:
Education:Masters (preferred) or Degree qualified
Industry:Exposure to production or process engineering, preferably offshore
Operations:10 years Operational Experience in Production environment with a minimum 2years Offshore working experience
Well-developedanalysis and reporting skills
Valid Offshore Survival & Medical

Competencies and Behaviors:
Understandingof Industry Process Safety guidelines and procedures
Self-motivatedwith the ability to work both unaided and/or part of a team
Flexibleapproach and proactive in looking for alternatives and solutions.
Strongcommunication skills to ensure information is passed within teams onshore &offshore
Theability to work in a complex multicultural environment
Fluentin written and spoken English
Strong IT background.