Grupo Epalmo

Featured Employer
Luanda, Luanda Province, Angola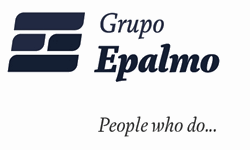 Company: Grupo Epalmo
Skills: Piping Technician
Experience: 6 + Years
Education: Tech/Vocational Cert/Apprenticeship
Location: Luanda, Luanda Province, Angola
---
Based: Onshore / Offshore
Status: Residente / Rotational
Scope of the SERVICE:
The scope of the SERVICE consists in coordinating all the construction works and ensuring liaison between all the required activities, Company entities, Contractors, etc....for the preparation and execution of multidisciplinary works, from issuance to (depending on the cases) Ready For Commissioning or Ready For Start-up status.
These works may involve all together or separately Electrical, Instrumentation, and Piping, Structure or other type of WORKS to be executed on COMPANY'S oil and gas installation.
This SERVICE encompasses mainly the following parts:
Technical SERVICES
- To Guarantee the good preparation and realization of work in respect of procedures, specifications, Safety and environmental protection in accordance with the Asset work program.
COMPANY'S client's exigencies.
- To define the overall process to complete the preparation and realization activities for each campaign
- To fulfil the Analysis of the WORK requested in the campaign and give direction in terms of detailed preparation
- To coordinate and follow up the work progress and consolidation of the campaign into comprehensives files for all disciplines;
- To make necessary arbitration between different disciplines, the only criteria being the benefit of the overall project.
- To liaise with Safety, Cost, Planning and Administration sections to improve effectiveness of the results of the Team.
- To make technical evaluation of tenders in close cooperation with COMPANY'S Contracts Department
- Follow up procedures and instructions to be executed by COMPANY'S Subcontractors in a safely and efficiently manner;
- To archive of all relevant files and document for review by COMPANY'S auditors.
- To guarantee that a Risk analysis is performed prior to the start of any work.
- To assure that works are performed in complete accordance with Company Rules and Specifications.
- To prepare a Scope of Work and planning of the FPSO full field shut down. Inspection and Control SERVICES
- To apply clear policies and general rules in order to have a coherent and homogeneous Construction Team.
- To ensure that all members of the team are aware that in addition to quality and good engineering practice, planning, meeting deadlines and cost must be a permanent concern.
- To control of technical conformity of proposed solutions, materials and drawings and prefabrication at COMPANY'S Subcontractor base.
- To follow up Inspection and control of the WORK execution subsequent to the campaign in all respects to the procedures, specifications, safety and environmental protection.
- To initiate proactive detection of potential problems/issues/concerns to ensure delivery schedule and planning of the work are met.
Communication SERVICES
- To assume Liaison with COMPANY'S personnel (COMPANY'S construction Department (EPT), COMPANY'S engineering department (EPT/ENG)) involved in the RFM process and works.
- To assume Liaison with COMPANY'S Subcontractor to coordinate availability and suitability of equipment.
- To assume Liaison between COMPANIES'S construction Department (EPT) and the field operations for the handover of new / modified plant and systems subsequent to campaigns.
- To participate to regular site coordination meetings to report activities of Construction Contractors of all disciplines including Piping, Structural, Scaffolding, Instrumentation and Electrical.
- Participate or organize coordination and realization to regular progress coordination and shutdown preparation meetings.
- Supports to Field Construction Superintendent to realise the WORK on site.
- Participate on site when required to project on 'Kick off Meetings'.
- Liaise and support Vendor / Contractor representative for site survey and work visits.
- Maintain good relationship with the Contractors, being flexible enough but also strict when necessary to achieve the objective of the project.
With 18 years of activity around the world, Grupo Epalmo, based in Porto, Portugal, is acknowledged in its own country and in the international markets for its competence, accuracy, professionalism and perseverance, being one of the major business groups experienced in Human Resources, Temporary Work, Professional Training, Consulting, Construction and Industrial Maintenance.
Grupo Epalmo has always followed a business dynamic focused on both clients and collaborators, and though mainly directed on the Energy, Industrial and Construction areas, it has been increasing its investments regarding the conquering of new and ambitious goals and markets.
Based always on a spirit of professionalism and supported by a technical and theoretical know-how, Grupo Epalmo, and its highly qualified and motivated teams, is the first to provide services with the aspiration to best serve the clients' demands, with dedication and consideration.
Operating in more than 20 countries, including Angola, we provide our teams and specialists, for operators in the international energy sector, from Oil & Gas and industrial maintenance, to nuclear and construction.
Grupo Epalmo, Headquarters;

Rua S. Lourenco 12 1 Sala 1 e 6
Apartado 1120
4446 – 909 Ermesinde – Portugal
Tel: (+351) 229 773 650
Fax: (+351) 229 733 544
For more information's and Resumes Submittals please use the following:
www.grupoepalmo.com