Grupo Epalmo

Featured Employer
Luanda, Luanda Province, Angola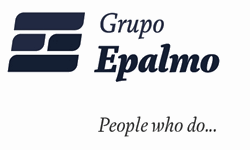 Company: Grupo Epalmo
Skills: Structural Engineering
Other Skills: structure engineer
Experience: 10 + Years
Education: Masters Degree
Location: Luanda, Luanda Province, Angola
---
Based : Onshore
Status : Resident
Scope of the SERVICE:
The services consist in assisting the COMPANY's Technical Authority in the processing of Requests For Modifications (RFM)
and in supervising outsourced engineering studies concerning to the Structure discipline.
The SERVICE encompasses mainly the following parts:
Technical SERVICES:
To realize or supervise engineering activities in its discipline: - To perform and verify structure calculation notes and drawings, to assist the piping engineers on the definition of the equipment layout drawings, isometric drawings, piping support. - To prepare structure material MTO's, to make technical evaluation of the contractor proposal. - To guarantee the good execution of engineering studies in accordance with Total E&P Company Rules and General Specifications. - To ensure Total E&P Angola rules, procedures, specifications, safety and environmental protection requirements are respected in engineering studies deliverables. - To guarantee the realization of work in accordance with safety, operability and maintainability requirements; - To follow up procedures and instructions to be executed by COMPANY'S Subcontractors in a safe and efficient manner. - To liaise with other departments in order to ensure delivery schedule and planning of the work are met: Project & Construction department, HSE-Cost & Planning department, Field Operations department, etc..
Inspection and Control SERVICES: - To check technical conformity of proposed solutions, materials and documents. - To initiate proactive detection of potential problems/issues/concerns.
Communication SERVICES:
- To liaise with COMPANY's personnel involved in the RFM processing and works. - To liaise with COMPANY's subcontractor to coordinate availability and suitability of deliveries. - To participate to RFM kick-off and progress meetings. - To liaise and support Contractors representative for site surveys. - To maintain good relationship with the Contractors, being flexible enough but also strict when necessary to achieve the objective of the project. - To take part in the training of Angolan junior engineers.
A final report is to be issued of each SERVICES.
With 18 years of activity around the world, Grupo Epalmo, based in Porto, Portugal, is acknowledged in its own country and in the international markets for its competence, accuracy, professionalism and perseverance, being one of the major business groups experienced in Human Resources, Temporary Work, Professional Training, Consulting, Construction and Industrial Maintenance.
Grupo Epalmo has always followed a business dynamic focused on both clients and collaborators, and though mainly directed on the Energy, Industrial and Construction areas, it has been increasing its investments regarding the conquering of new and ambitious goals and markets.
Based always on a spirit of professionalism and supported by a technical and theoretical know-how, Grupo Epalmo, and its highly qualified and motivated teams, is the first to provide services with the aspiration to best serve the clients' demands, with dedication and consideration.
Operating in more than 20 countries, including Angola, we provide our teams and specialists, for operators in the international energy sector, from Oil & Gas and industrial maintenance, to nuclear and construction.
Grupo Epalmo, Headquarters;

Rua S. Lourenco 12 1 Sala 1 e 6
Apartado 1120
4446 – 909 Ermesinde – Portugal
Tel: (+351) 229 773 650
Fax: (+351) 229 733 544
For more information's and Resumes Submittals please use the following:
www.grupoepalmo.com