Grupo Epalmo

Featured Employer
Luanda, Luanda Province, Angola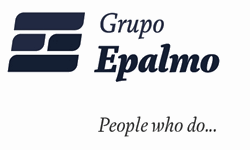 Company: Grupo Epalmo
Skills: QA / QC / Inspection
Other Skills: QA/QC plans, reporting
Experience: 10 + Years
Education: Masters Degree
Location: Luanda, Luanda Province, Angola
---
Based :  Offshore  
Status : Rotational 
SCOPE of the SERVICE: - Review of Contractor's QA/QC procedures and specifications applicable to worksites (onshore and offshore), including final documentation and certification files. - Follow up of all aspects of the QA/QC Plan  - Participation to the Service Quality Meeting (SQM). - Follow-up of the execution of the action plans issued after the SQMs. - Checking of Contractor compliance to the QA/QC requirements for documentation filling, material and control traceability, material reception, storage and preservation. - Checking of compliance at worksites for QA/QC reporting of materiel anomalies. - Control and report of the progress for QA/QC activities on worksites. - Supervision of all QA/QC activities performed for construction/installation.  - Revision and make up of all NDT and certification files are up to date, including the documentation from the Vendors, and contractor.
During the offshore activities, SERVICE consists of: - Coordination of all QA/QC maters on worksites, in relation with Onshore QAQC Coordinator and Contractor Representatives. - Coordination of the pre-commissioning offshore and hand over of Systems/Sub-systems to the Commissioning Team. - Review of the work permits before submission to the Exploitation Team. - Input and assistance to the HU Preparation Leader for finalization of pre-commissioning task packs. - Checking of the compatibility between QA/QC Company requirement, SIMOPS procedures and Company HSE rules. - Reporting of QA/QC Construction activities and consolidation of the report of anomalies register and declaration for both onshore and offshore Construction activities.
A final report is to be issued of each SERVICES.
With 18 years of activity around the world, Grupo Epalmo, based in Porto, Portugal, is acknowledged in its own country and in the international markets for its competence, accuracy, professionalism and perseverance, being one of the major business groups experienced in Human Resources, Temporary Work, Professional Training, Consulting, Construction and Industrial Maintenance.
Grupo Epalmo has always followed a business dynamic focused on both clients and collaborators, and though mainly directed on the Energy, Industrial and Construction areas, it has been increasing its investments regarding the conquering of new and ambitious goals and markets.
Based always on a spirit of professionalism and supported by a technical and theoretical know-how, Grupo Epalmo, and its highly qualified and motivated teams, is the first to provide services with the aspiration to best serve the clients' demands, with dedication and consideration.
Operating in more than 20 countries, including Angola, we provide our teams and specialists, for operators in the international energy sector, from Oil & Gas and industrial maintenance, to nuclear and construction.
Grupo Epalmo, Headquarters;

Rua S. Lourenco 12 1 Sala 1 e 6
Apartado 1120
4446 – 909 Ermesinde – Portugal
Tel: (+351) 229 773 650
Fax: (+351) 229 733 544
For more information's and Resumes Submittals please use the following:
www.grupoepalmo.com