International Development Company Manpower Supply

Featured Employer
Abu Dhabi, United Arab Emirates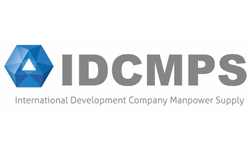 Company: International Development Company Manpower Supply
Skills: Geotechnical Engineer, Software Specialist
Experience: 10 + Years
Education: Bachelors/3-5 yr Degree
Location: Abu Dhabi, United Arab Emirates
---
. JOB PURPOSE:
Lead the execution of the Upstream Corporate Data Management activities, involving data activity and data quality, ensuring strict adherence and compliance to requirements. Develop plans, initiatives and requirements across the data management for various Upstream disciplines to ensure data completeness and data quality is managed consistently in Company
Manage the implementation of Data Management solutions for effective storage, controlled access, maintenance, integrity and security of data across Company
4. KEY ACCOUNTABILITIES:
Job Specific Accountabilities
Provide technical expertise in managing, developing, loading, monitoring and delivering complete validated data, covering company-wide data domain scope.  Comprising upstream databases, archives, information and knowledge. Ensures technical quality and integrity of all activities carried out by the team and/or contractors.
Plan and manage Corporate Upstream Business systems, support business requirement gathering, including off-the-shelf and in-house developed requirements consolidation, that serve ADNOC & Group  Companies' corporate business functional areas, as part of supporting overall vision, objectives, strategy and operational requirements.
Lead various studies, researches and initiatives aimed at identifying solutions for providing optimum Corporate Upstream Business System support. Evaluate and assess the Data Management Support to ensure that optimal productivity levels are maintained at all times.
Monitor work performance and report the progress, areas of concerns and the appropriate courses of action needed to rectify any deviations to ensure successful achievement of the established targets and objectives. Interact with decision-makers at all levels in ADNOC & Group Companies, and provide clear descriptions of the business requirements.
Ensure technical data is made available efficiently and sustainable solutions are in place to support business process and activities.
Lead and coordinate the setting up of Master Upstream Corporate Databases, including design, maintenance, development of the requirements and data flow procedure in conjunction with vendors and users. Set technical specifications consistently with ADNOC project procedures, specifying interface level to maintain the data integrity.
Negotiate and establish Service Level Agreements with vendors, suppliers and upstream users to ensure prompt and effective service delivery and support. Monitor performance according to Service Level Agreements and provide regular feedback on the nature and status of support provided to upstream users.
Manage and monitor upstream users' satisfaction levels by establishing mechanisms and performance measures through which the level of customer satisfaction can be measured and monitored.
Coordinate Corporate Upstream Systems upgrades, risk and crisis management, and deployment of critical business and technology improvements.
Supervise the processes of gathering/loading/completing Data in ADNOC Corporate Database. 
Oversee performance, availability, reliability, optimum integration of all Corporate Upstream Systems. Set up the necessary controls and measures to assess and improve the quality and integrity of Corporate Upstream System Support services.
Collaborate with relevant stakeholders to identify business requirements, assess Corporate Upstream System solutions feasibilities, determine cost versus benefits scenarios, and establish project teams. Build project team with specialists in various technical areas, evaluate alternative options, select the optimum solution and ensure successful implementation that addresses the business needs and ensure adherence to established strategic business and objectives.
Participate in planning, evaluating and acquiring the necessary development software, hardware and tools for upstream users in Company Plan the provision of suitable end users training on various application systems functionalities to increase work efficiency and productivity.
Lead the execution of the upstream corporate database management activities involving data modelling ensuring strict adherence and compliance to business requirements. Monitor activities through conducting regular reviews and checks at certain milestones to guarantee accomplishment of established goals and objectives.
Coordinate with Upstream end users to provide data in agreed standard format through standard data loading and standard integration/interface procedures. This includes addressing any new data requirements consistently with business needs and corporate guidelines, and in line with industry standards where applicable.
Establish benchmarking strategy in coordination with ADNOC, for business processes, best practices and knowledge sharing and transfer.
Recommend business process and/or national process improvements, in line with sustainable best practices, and the strategic and tactical goals of the business.
Manage all activities related to data application, workflow and customization/enhancement. This includes review of data mapping; data rationalization; data entry/management forms; data migration; and loading procedures, providing appropriate assistance as required.
Verify, validate and update in conjunction with other team members the exploration database on routine basis. Recommend exchange of exploration data with other oil companies operating in neighbouring countries. Coordinate the analysis and review of such data to obtain clearer picture of the hydrocarbon prospect in the Company's concession areas.
Integrated analysis of various geoscientific data to arrive at robust sub-surface solutions to existing and new challenges.
Generic Accountabilities
Supervision
Plan, supervise and coordinate all activities in the assigned area to meet functional objectives.
Train and develop the assigned staff on relevant skills to enable them to become proficient on the job and deliver the respective Team objectives.
Budgets
Provide input for preparation of Al Dhafra data management team budgets, and assist in the implementation of the approved Budget and work plans to deliver Team objectives.
Investigate and highlight any significant variances to support effective performance and cost control.
Policies, Systems, Processes & Procedures
Implement approved Department / Team policies, processes, systems, standards and procedures in order to support execution of the Department / Team's work programs in line with Company and International standards.
Comply with all applicable legislations and legal regulations.
Performance Management
Contribute to the achievement of the approved Performance Objectives for the Department / Team in line with the Company Performance framework.
Innovation and Continuous Improvement
Design and implement new tools and techniques to improve the quality and efficiency of operational processes.
Identify improvements in internal processes against best practices in pursuit of greater efficiency in line with ISO standards in order to define intelligent solutions for issues confronting the function.
Health, Safety, Environment (HSE) and Sustainability
Comply with relevant HSE policies, procedures & controls and applicable legislation and sustainability guidelines in line with international standards, best practices and ADNOC Code of Practices
Reports
Provide inputs to prepare Section MIS and progress reports for Company Management
5. COMMUNICATIONS & WORKING RELATIONSHIPS:
Internal
Frequent contacts with counterparts in ADNOC and Group Companies to provide technical advice in relation to Data Management, support activities and projects and for Upstream Information exchange.
Frequent contacts with ADNOC and Group Companies' Data Management teams to present and report the progress of Data Management activities and projects.
6. QUALIFICATIONS, EXPERIENCE, KNOWLEDGE & SKILLS:
Minimum Qualification
Bachelors' Degree in Petroleum Engineering, Geology, Reservoir Engineering, Geophysics or equivalent.
Minimum Experience & Knowledge & Skills
Minimum 10 years' experience in petroleum development covering exploration, reservoir engineering, drilling operations, production operations and geosciences supplemented with experience in database management including database modeling.
Good oral and written communication skills with strong ability to write up technical reports
Good technical presentations skills.
At IDC Manpower Supply we understand that the task of providing services of requirement and selection of personnel demands a high degree of integration between the client and its adviser in order to create a partnership that really add value to the process, Our mission is that our clients made their final decisions counting with all the information and local expertise that IDC Manpower Supply makes available to them.
Our firm counts with a team of seasoned professionals with long standing experience in the areas of recruitment and selection of specialized personnel for the oil Industry, who will manage this process end-to-end and assist you in taking the right human resources decision.
Our Parent Company, International Development Company (IDC) is one of the UAE's leading service and supply companies. With its international expertise in the oil, gas, power and water, telecommunication, private industrial projects, construction, petrochemical industries, along with a reputation for progressive and innovative approaches to business, it has experienced rapid expansion and prosperity.
Over the course of 39 years, IDC maintained its continuous coverage of interrelated fields; starting with the oil & gas industry, and its focus on developing countries that are experiencing an increasing need of equipment, spare parts, consumer goods and general industrial supplies. This earned IDC its reputation as a quality supplier of material, equipment and services that are provided by engineers and well-qualified specialists in various fields.