Grupo Epalmo

Featured Employer
Rio de Janeiro, State of Rio de Janeiro, Brazil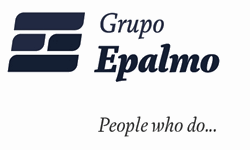 Company: Grupo Epalmo
Skills: Subsea Engineer, QA / QC / Inspection
Experience: 6 + Years
Education: Bachelors/3-5 yr Degree
Location: Rio de Janeiro, State of Rio de Janeiro, Brazil
---
The main objectives of the QA QC engineer are:
- Develop all QA QC processes for both LAPA NE and SW scopes of work in accordance with TOTAL E&P quality surveillance requirements and ensuring that all such QA QC processes are implemented by Project Team personnel for all aspects of the work.
- Ensure Contractors QA QC processes are in accordance with contracts requirements by monitoring and auditing the performance of the Contractors (and their subcontractors) to control that adequate QA QC management is provided by Contractors to achieve the Project Quality Requirements and Objectives.
ACTIVITIES
- To adopt and demonstrate an exemplary behavior about TOTAL "Code of Conduct" and HSE rules and regulations.
- To implement HSE requirements and safety culture within his area of responsibility
- To develop and maintain the QA/QC monitoring process/system to ensure that the Execution Contractors perform QA/QC Activities in compliance with Contract Requirements
- To identify and arrange necessary attendance to inspection and tests where required.
- To coordinate all QA/QC activities within the project team (correspondences, deviation, non-conformity, ITP follow up) and to ensure that Contractor Quality activities are planned and carried out in accordance with Project requirements and Criticality Assessment/Surveillance Plan
- To participate to the Contractor's Audit plan when necessary and to propose surveillance audit activities with respect to the different project execution phase
- To perform periodic Quality Management System Audit or Process Audit of Contractor and Key Suppliers.
- To review and approve the Quality Documentation issued by Contractors and Suppliers (Quality Plan, Procedures, etc...)
- To review inspection reports and records of quality control carried out by Contractor on completed and running purchase orders and propose solution to resolve any issues/findings in collaboration with the technical specialist, mainly welding and coating specialists
- To participate to the critical inspections at Contractors and key supplier's fabrication sites based on the criticality assessment
- To assess adequacy and competence of Contractor Quality Organization at the engineering, construction, testing, installation and commissioning phases to assure that the applicable quality standards are consistently achieved
- To propose inspectors for critical items when required in addition to Contractor Quality Control Organization
- Follow-up and tracking of the Correctives Action Requests (CARs) and Non-Conformance Reports (NCRs)
- To follow up the deviation process to TOTAL General Specifications during the project activities
- To participate in Contractor investigations of significant Quality failures and fabrication/installation failures
- To review, comment and approve Contractor's QA/QC Documentation/Dossiers for correctness and conformity prior to the handover to TEPBR
- To review manufacturing record book during the different procurement and fabrication steps
- To lead monthly Quality reviews with Contractor to review quality KPI and associated actions, quality improvement efforts, quality issues/failures, NCR trends and associated main corrective actions, Manufacturing data book status
- To provide weekly status reports to the Project Manager on quality activities, Root Cause Failure Analysis (RCFA), Corrective Actions including Notes/Findings from any Verification Activities (procedures review, shop visits, etc...)
- To assist the evaluation of the different CFT when required.
DURATION / LOCATION
- Starting date: April 2020
- Duration: 12 months
- Renewable: yes
- Location: Rio de Janeiro Country: Brazil / TEPBR Office
- Status: residential
QUALIFICATIONS & EXPERIENCE REQUIRED
- Qualification: Graduate degree in an engineering discipline applicable to Subsea (SURF and SPS) or Topsides with MSc or equivalent. Pending experience candidates with BSc may be also given consideration.
- Languages: Fluent in English (verbal and written) mandatory. Portuguese highly recommended
- Minimum 10 years' experience in Oil & Gas projects familiar with deep offshore project and in particular with QA/QC activities related to Sub-sea EPC and EPCI contracts.
- Previous experience with TOTAL is preferred.
- Minimum 5 years' experience in all aspects of Equipment Qualifications, Failure Analysis and practical knowledge of applicable codes and standards such as ISO, API, ASTM and ASME.
- Good communication and coordination skills, networking. Autonomy in work organization with a thorough auto quality-control, high pro-activity. Well identified synthesis skills
With 18 years of activity around the world, Grupo Epalmo, based in Porto, Portugal, is acknowledged in its own country and in the international markets for its competence, accuracy, professionalism and perseverance, being one of the major business groups experienced in Human Resources, Temporary Work, Professional Training, Consulting, Construction and Industrial Maintenance.
Grupo Epalmo has always followed a business dynamic focused on both clients and collaborators, and though mainly directed on the Energy, Industrial and Construction areas, it has been increasing its investments regarding the conquering of new and ambitious goals and markets.
Based always on a spirit of professionalism and supported by a technical and theoretical know-how, Grupo Epalmo, and its highly qualified and motivated teams, is the first to provide services with the aspiration to best serve the clients' demands, with dedication and consideration.
Operating in more than 20 countries, including Angola, we provide our teams and specialists, for operators in the international energy sector, from Oil & Gas and industrial maintenance, to nuclear and construction.
Grupo Epalmo, Headquarters;

Rua S. Lourenco 12 1 Sala 1 e 6
Apartado 1120
4446 – 909 Ermesinde – Portugal
Tel: (+351) 229 773 650
Fax: (+351) 229 733 544
For more information's and Resumes Submittals please use the following:
www.grupoepalmo.com