Primat Recruitment Ltd.

Featured Employer
City of London, United Kingdom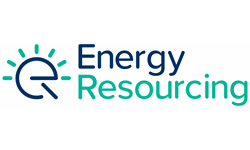 Company: Primat Recruitment Ltd.
Skills: Safety Engineering
Education: Tech/Vocational Cert/Apprenticeship
Employment Type: Full Time Contractor
Salary: £400 - £500 per day + negotiable
Location: City of London, United Kingdom
---
Overview
Primat Recruitment has an exciting opportunity for an Onshore Safety Engineer based in London on a long term contract basis.
The focus of this role is Quality Engineering Technology, which comprises product safety, quality and engineering safety.
This also includes the planning, setting up and reviewing of processes relevant for the manufacturing, shipping, installation and completion of the Offshore Sub Stations, export cable routes and aviation (radar/WTG mitigation works) onshore so that there will be no plant/machinery safety concerns.
Responsibilities
You will be dedicated to the OnSSs (Onshore Substation) Supply and construction, along with onshore cable and aviation packages along with ancillary constructions onshore from day one.
You shall provide full support to the Onshore OFTO package and aviation package, providing advice and support on the design, delivery, construction and commissioning of the substations, onshore cable route and Radar installations. Ancillary support construction work is with the O&M building is also expected.
The key milestones for this scope include:
Overseeing construction activities for onshore cable route EA3, and EA1N and EA2. Overseeing construction activities for construction of DC substation for EA3 and for 2x AC substations for EA1N and EA2. Overseeing construction activities for ancillary works involving construction/extension to existing O&M Base and radar mitigation works.
All UK Health and Safety Legislation must be followed as well local legislation, company rules, guidelines and procedures and site rules.
You must adhere to all site rules and Project requirements set out within the Construction Phase Plan and Project documentation.
You will be based in London to allow daily liaison, personal liaison with the project team based in London.
You will be required to travel from the London operation to Consultant / Contractors Offices and / or Facilities as required.
Work hours will normally be between 0800-1700 Monday to Friday, however some work may occur at weekends/weeks at sea; dependant on project deliverables.
Skills / Qualifications
You will hold a NEBOSH General Certificate and have suitable experience for the scope of work.
Up to date GWO training is required if it is envisaged that work will be conducted offshore; therefore suitable training must be present and valid to conduct such works.
You will be required to be medically fit to conduct all aspects of work.
If offshore work is envisaged then and Offshore medical fitness examination shall be held.
Certificates shall be held for all aspects of work if direct work is undertaken or access to site is required.
You will have suitable and specific experience to ensure that works are correctly planned and carried out with attention to areas such as HV works, ground works, lifting and general construction works.