Kintec Recruitment

Featured Employer
Doha, Qatar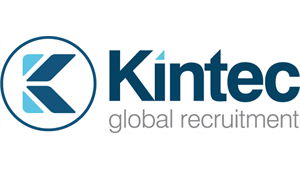 Company: Kintec Recruitment
Skills: Planner / Scheduler
Experience: 5 + Years
Education: Associates/2 yr Degree/Diploma
Employment Type: Full Time Contractor
Salary: £NEG
Location: Doha, Qatar
---
VAC-67543

JOB TITLE: Offshore Planner
LOCATION: Doha, Qatar
DURATION: May 2020 - March 2023
STATUS: Single & Residential

JOB DIMENSIONS
The field development will involve several new projects that would be executed in parallel over the period of 5 years with CAPEX investment of around 3.3 Billion USD. Phase 2 Project consists of:
- Batch 1 Jacket EPCI1: Three 24 slots WHP + bridges (FC, DC, EG), bridge linked to existing facilities and with permanent drilling decks.
- Batch1 EPCIC2: Three production topsides for WHP (FC, DC, EG) to process and send production to existing bridge linked facilities.
- Batch2 EPCIC4: Two WHP (EH, CE) bridge linked jacket + topsides to process and send production to existing facilities. Batch2
- Batch 3: Two remote WHP (JA, KA), one CPP (GE) bridge linked to the existing facilities and subsea lines
- DBNPP Pipeline Debottlenecking EPCIC3: 2 (water injection and crude oil) sea lines to be installed with associated integration works.

Phase 2 Offshore Planner will initially be based in the Batch 1 EPC Contractor premises and late in the Projects premises. He may be required to visit offshore and relocate to Batch 2 EPC Contractor premises as per project needs.
The Job holder belongs to the PCM team and reports directly to the Planning and Risk Engineer.

ACTIVITIES
- Promote & comply with applicable safety instruction and other Company HSE procedures in all activities
- Carry out work in compliance with Company values and policies, relevant laws and regulations, agreed
Company priorities and objectives, Company standards and procedures and good industry practices
- Treat all information obtained during course of the work with confidentiality
- To review and comment contractors' procedures and schedules, scheduling and progress control methodology, and to monitor contractors' execution schedule especially for shutdown works and offshore campaigns. Any potential delays to be identified promptly to the Package Leads and corrective measures proposed
- Validate progress invoices and change order requests with schedule impact from contractors
- Develop, periodically update and maintain the Phase 2 and DBNPP offshore schedule
- To timely report to the Planning & Risk Engineer and Package Leads, highlighting progress and encountered areas of concern.
- To provide inputs for the package's reports to the Reporting Coordinator as necessary
- To carry out any other duties or tasks that may be assigned by hierarchical superiors

CONTEXT AND ENVIRONMENT
- The Projects involve the development of new offshore platforms bridge linked to the existing facilities, installation of subsea pipelines and debottlenecking of the produced water treatment, all these activities could be executed across several international sites. Projects will require complex interfaces with other entities of the Company.

QUALIFICATIONS & EXPERIENCE REQUIRED
- Extensive experience in Project Planning and Scheduling for EPIC projects.
- Experience in Offshore O&G projects.
- Competence in Primavera 6.0, and MS Office Project. Competence in Primavera Risk Analysis preferred
- Competence in use of MS Office applications like Excel, Word and Power Point.
- Good Communication skills and fluency in English.


Kintec was established in the UK in 2001 with the purpose of supplying both Contract and Permanent technical engineering personnel. Currently operating within the Oil and Gas, Chemical, Life Sciences, Power, Rail and Infrastructure industries, Kintec's business reach is on a global scale. Over the years, we have succeeded in developing lasting relationships, with both clients and candidates, and delivered expertise and up to the minute industry knowledge with efficiency and professionalism. With business expansion and the creation of further offices in the UK, networks in the Middle East, Africa, and the US as well as movement further into Europe, Kintec's market position has gained major strength over its 18 years in business and we have reinforced this further with sector diversification. Kintec prides itself on delivering unparalleled levels of mobilisation support, which includes the organisation of visas, travel, accommodation, local payroll, security and medical insurance. We take great care to ensure that our own employees are provided with all of the necessary in-house training to be able to deliver exceptional levels of customer service to our clients and candidates. Furthermore, we provide opportunities for further career development, as part of our organic growth model, and aim to provide a favourable working environment where our personnel are held in extremely high regard. We see our staff as paramount in terms of establishing a long lasting and successful business, facilitating the overall aim to replicate and build on our historic achievements