Kintec Recruitment

Featured Employer
England, United Kingdom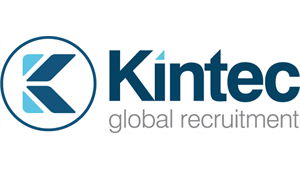 ---
VAC-67519

My client in Hampshire is recruiting for an Intern Cost Controller on an ongoing contract basis, rates negotiable.

Responsibilities:
" Support the Cost Control team in delivering Cost Forecasting, Budgeting, Variance Analysis and Reporting ensuring methods and standards conform to client requirements
" Prepare and analyse reporting
" Undertake short term visits to a wide range of operating site and client's geographic regional offices worldwide.
" Keep abreast of new legislations
" Ensure a high standard of safety is maintained and Environmental and Quality Assurance processes are followed.

Essential Skills and Experience
" High proficiency in working with Excel
" Highly numerical and keen interest in analysing data
" Strong planning and organisational skills
" Excellent communication skills, ability to communicate with people on all levels
" Gathering information by liaising with all disciplines
" Strong stakeholder management skills
" Tenacity and drive to see projects through and take ownership
" Innovative and confident in communicating ideas through
" Ability to challenge the status-quo
" Strong ability to influence others
" Highly proactive with the ability to lead and generate new ideas
" Desire and keenness to collate relevant information
" Strong attention to detail
" Desire and keenness to learn

Desirable Skills and Knowledge
" Knowledge of SAP
" Ability and keenness to travel abroad
" Keen interest in working in an engineering environment

Qualifications
Ideal candidate will be Degree qualified in a relevant discipline such as Finance, Cost Control, Mathematics, Economics, Technology or similar, with a desire to take a placement in an engineering excellence facility.

Kintec was established in the UK in 2001 with the purpose of supplying both Contract and Permanent technical engineering personnel. Currently operating within the Oil and Gas, Chemical, Life Sciences, Power, Rail and Infrastructure industries, Kintec's business reach is on a global scale. Over the years, we have succeeded in developing lasting relationships, with both clients and candidates, and delivered expertise and up to the minute industry knowledge with efficiency and professionalism. With business expansion and the creation of further offices in the UK, networks in the Middle East, Africa, and the US as well as movement further into Europe, Kintec's market position has gained major strength over its 18 years in business and we have reinforced this further with sector diversification. Kintec prides itself on delivering unparalleled levels of mobilisation support, which includes the organisation of visas, travel, accommodation, local payroll, security and medical insurance. We take great care to ensure that our own employees are provided with all of the necessary in-house training to be able to deliver exceptional levels of customer service to our clients and candidates. Furthermore, we provide opportunities for further career development, as part of our organic growth model, and aim to provide a favourable working environment where our personnel are held in extremely high regard. We see our staff as paramount in terms of establishing a long lasting and successful business, facilitating the overall aim to replicate and build on our historic achievements