Baker Hughes

Featured Employer
Bengaluru, Karnataka, India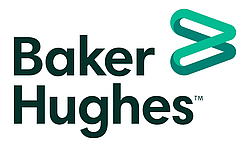 ---
Role Summary/Purpose
The candidate will join the BH IT organization as Project Leader and subject matter expert.
He/She will lead initiatives, drive solutions in Oracle ERP Sourcing area and be responsible for:
- Simplification initiatives for all product companies in Oracle
- Guarantee systems stability and performances
- Work with DevOps to ensure day-to-day users support (including post-mortem analysis, RCA and corrective actions)
- Support ERP Projects
- Development supervision and execution when required using PL/SQL, Oracle forms, Oracle reports, Oracle WF
Essential Responsibilities
Stay on top of production tickets together with our partner and help to close them and keep backlog low
Perform project management activities of all tasks and resources, tracking progress against individual plan, and monitoring development.
Leverage support team to guarantee effective issue resolution and support business counterpart complying with BH quality standards.
Lead the analysis, requirement development, design, documentation, implementation and maintenance of large/complex projects.
Guide vendors during system design and ensure compliance to specifications and Oracle solutions standards.
Ensure rigor and adherence to BH standards and SOX compliance requirement.
Develop cross-BH Business relationships to maximize best practice sharing.
Develops effective communication strategy across projects and internal / external stakeholders.
Proactively identifies and removes obstacles or barriers on behalf of the team.
Creates a culture of customer focus and high performance to drive innovation through continuous customer engagement to facilitate appropriate application upgrades and enhancements.
Demonstrates skills in collaborating with different stakeholders, influencing decisions and ability to take strategic view
Development skills with PL/SQL, Oracle forms, Oracle reports, Oracle WF is also required to guide the team on the correct solution implementation and also directly execute development when situation requires
Qualifications/Requirements
- Bachelor's degree in Information Systems, Information Technology (IT), Computer Science or
Engineering
- At least 4 years' experience in Oracle ERP implementation (release 12.2 or above and Fusion) on "Buy To Pay" processes - Sourcing and Payable:
PO - Purchasing module
iSourcing
iSupplier portal
Supplier master data
INV - Inventory module
AP - Accounts Payable module
GL & SLA - General Ledger and Subledger Accounting modules
- Technical skills: SQL, PL/SQL and Java languages, Oracle Report Builder, Oracle Forms Builder, Oracle WF Builder, SOA
- Strong communications skills: clear, concise and able to communicate effectively with IT and
functional managers at all levels
Desired Characteristics
Ariba tool knowledge for both Purchasing, Supplier collaboration & Invoicing
Hicx tool knowledge for supplier master data management
Experience on Integration methodology using SOA & WebMethods over the Cloud among external tools and Oracle application
Experience with process improvement
Experience with Oracle ERP solutions
Experience with BH processes, methodologies and reporting methods
Baker Hughes Company is an Equal Opportunity Employer. Employment decisions are made without regard to race, color, religion, national or ethnic origin, sex, sexual orientation, gender identity or expression, age, disability, protected veteran status or other characteristics protected by law.