Baker Hughes

Featured Employer
Kariwa, Japan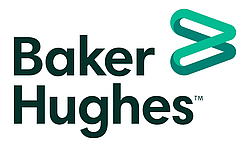 ---
Assembles major structures and subassemblies such asValves. Also responsible for Lathing, burring, drilling, and reaming. May be required to verify accuracy and quality in accordance with established control procedures.
· Direct supervision, with results frequently reviewed
· Patterned manual actions, dexterity and thought required, with little deviation expected or allowed
· Follows specific directions
· Basic technical skills and knowledge
· Job-related interaction limited to peers and supervisor
· Well-defined, routine and/or repetitive tasks
· Errors are readily recognizable by supervisor, and can be easily remedied
· Limited prior training and/or experience required
· May have limited interaction with external customers or vendors

Baker Hughes Company is an Equal Opportunity Employer. Employment decisions are made without regard to race, color, religion, national or ethnic origin, sex, sexual orientation, gender identity or expression, age, disability, protected veteran status or other characteristics protected by law.