Baker Hughes

Featured Employer
Aberdeen, Scotland, United Kingdom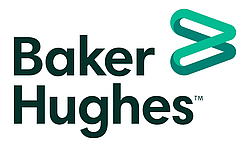 ---
Role Summary:
Operation, Installation and maintenance of Lightwell Intervention Systems and other Baker Hughes related equipment within the employee's discipline.
Rotating Globally.
Essential Responsibilities:
In the role of Field Service Engineer - Lightwell Intervention Systems, you will:
Perform Site Integration Testing per internal work instructions and/or project requirements under guidance of Field Service Supervisor (FSS)
Support Onshore engineering with the review of operation and maintenance procedures
Attend client meetings when required
Support the FSS in the installation and testing of equipment at client's worksite
Be responsible for the operation of the Baker Hughes equipment while at the client's worksite under the guidance of the FSS
Perform the required maintenance, testing and inventory control of the Baker Hughes equipment while at the worksite internal work instructions and/or project requirements under the guidance of the FSS
Support the completion of operational reporting documentation as per project requirements
Stand in for the FSS when required. In addition, personnel must be able to perform simplified duties both onshore and offshore on an independent level with training
Promote and ensure compliance to company and regulatory HSE requirements & expectations at all time
Promote and ensure compliance to company and regulatory Quality management systems at all time
Assist in planning of shipping Baker Hughes equipment offshore
Ability to safely deploy to remote geographic assignment locations - onshore and offshore locations with limited access to medical care, which may require 4 hours (or more) travel time to reach secondary level medical care
Qualifications/Requirements:
Proven experience in the operation and maintenance of Riserless and Riser based Lightwell Intervention systems and IWOCs with consideration given if also experienced in Wellheads, X-trees and subsea test trees .
Eligibility Requirements:
Work overtime, weekends and holidays, as required
Work in a constant pushing, pulling, lifting, stretching, bending and other physical activities
Be in the shop environment a minimum of 8 hours per day, primarily standing and sitting, as required
Lift objects weighing up to 50 lbs.
Be subjected to extreme heat for extended periods of time
Undergo Periodic fitness for duty tests, examinations, and/or certifications will be required for onshore/offshore remote location assignments
To the extent that you are applying for a position that requires you to operate a Baker Hughes owned / leased or rented vehicle for company business, you must be willing to submit to a check of your driving record
Desired Characteristics:
Manage written and orally English as a working language
Basic knowledge of drilling and production processes related to Baker Hughes tools
Basic knowledge of installations processes
Be able to perform e.g. troubleshooting and repair work on the spot
PC Literate: Word, Excel, PowerPoint and other similar packages.
Baker Hughes Company is an Equal Opportunity Employer. Employment decisions are made without regard to race, color, religion, national or ethnic origin, sex, sexual orientation, gender identity or expression, age, disability, protected veteran status or other characteristics protected by law.