Baker Hughes

Featured Employer
Jandakot, Western Australia, Australia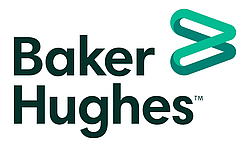 ---
Roles and Responsibilities
The role will be accountable for interfacing with the customer, internal teams, regions, and functions to integrate, develop and execute from handover to installation and services including proactive management through life of field. The ODM will lead a project team composed of Project Managers, Planners, Field Services and other execution team members. Reporting to the Regional Services Leader, you will have the responsibility to build a successful customer relationship with and be the point of contact for technical and service delivery solutions while achieving specified performance and financial objectives. In partnership with the regions, functions and product company, the ODM will ensure delivery of project(s) as defined by customer order or contract fulfilling both customer and business objectives across all 5 product lines (Offshore Equipment, Offshore Installation, SPS Installation, Brownfield & Well Access).
Integrate with the customer and BakerHughes matrix organization (product lines, functions, regions, commercial) in order to successfully execute customer commitments on time and within budget. Build strong long-term relationships with customers in Australia. Lead the project teams to effectively execute through the use of project routines including integrated planning. Single point of ownership for BakerHughes and customer for wing-to-wing execution. This includes ensuring all teams understand contractual commitments prior to start of execution and through project reviews & audits manage cost, delivery and quality control through execution. Create and resource delivery teams effectively to ensure the appropriate team is focused on customer portfolio execution through the order lifecycle.
Owner of monthly, quarterly and annual financial targets including Revenue, Contribution Margin (CM), Cash, Past Dues and Op Margin (OM) while supporting Sales for customers in Australia. Responsible for managing the operating rhythms in order to review the financial performance of the contract(s) including cost review, invoicing, cash collection, claims, contract changes, and margin enhancement with matrix execution teams. Identify new revenue streams in contract while extending contract profitability, driving variation capture and articulating schedule & cost impacts to customer.
Single point of ownership for customer technical, financial, quality and execution requirements. Develop execution plans along with Commercial, Engineering, Quality, Sourcing and Supply Chain functions to ensure equipment and services scopes of work delivery to the customer on-time and with superior customer experience. Lead project risk management in the identification and mitigation of commercial, technical, and execution risk.
Partner with the customer, sales/commercial and region in order to help develop and execute strategies for growing the Services & Offshore offerings, sales, and profitability. Interface regularly with the Product Line leaders to review progress of customer growth initiatives and participate in the development of new product & service offerings. Partner with the Regional Leader and the matrix organization to drive operational excellence with processes and tools with a focus on continuous improvement.
Provide coaching, encouragement, motivation and development to project team to ensure development of strong talent pool and robust succession planning in Australia for customers. Responsible for training and education of all Operations Delivery Managers I & II, Factory Liaisons, Planners, and/or Project Managers in the principles of project management.
Promote and own a working environment to achieve excellence in EHS, Compliance, Quality, Customer Service & Productivity. The ODM will be the BakerHughes key point of contact to the customer
Lead and complete projects on-time and on-budget. Own project performance regarding schedule, quality technical execution and financial expectations per proposal, cost sheet, and scope
Validate sold project scope and project estimation developed by ITO (inquiry to order) team and control contract scope and initiation / management of change orders
Lead project scheduling including resource allocation, kickoff, design, implementation, installation, testing, start-up, and turnover to services to execute the life of field of the project.
Possess a working knowledge of interpreting piping and instrumentation diagrams (P&IDs) and process flow diagrams, within our engineer system.
Use these drawings and knowledge to assist in diagnose equipment failures and performance problems
Tracks tooling maintenance and spares, as well as customer-owned equipment. Issues monthly reports accordingly.
Owns the Performance Scorecard, participates in customer meetings & programs and drives customer satisfaction.
Manages commercial aspects and ensures milestone compliance with invoicing and revenue recognition with regard to technical requirements and schedule.
Drive use of existing product capability, driving standardization, limiting customization, and maximizing reuse of content developed for previous solutions to get the best result for the customer and BakerHughes.
Coordinate and lead progress meetings with customer and business leadership (financial,List the major responsibilities of the role in order of importance. Describe the breadth of the tasks (e.g. geographic/product responsibility) where required.
Required Qualifications
Bachelors degree from an accredited university or college (preference of Engineering or other technical degree).
Masters degree in Business Administration or Technology is preferred.Diploma or preferably Bachelors degree in Engineering or other technical discipline.
Six-sigma certification is preferred
Desired Characteristics
7+ years of Oil & Gas or relevant industry experience is preferred.
5+ years of experience in project/contract management or operations role with 3+ years in a management role.
Strong focus on customer service and relationship building including experience handling customer issues/escalations.
In-depth knowledge of Project Management techniques (PMP certification preferred) as applicable to equipment manufacture, field services and service equipment (e.g. tools) management.
Existing or strong willingness to learn technical knowledge of Subsea production equipment and services.
Ability to manage & lead effectively in a dynamic, matrix and fast paced environment.
Ability to develop, layout, and execute on detailed project execution plans and programs.
Ability to problem solve while staying objective and analytical.
Ability to travel up to 25% within region as determined by customer and regional needs.
Proven performance track record.
Baker Hughes Company is an Equal Opportunity Employer. Employment decisions are made without regard to race, color, religion, national or ethnic origin, sex, sexual orientation, gender identity or expression, age, disability, protected veteran status or other characteristics protected by law.