Leap29

Featured Employer
Stavanger, Rogaland, Norway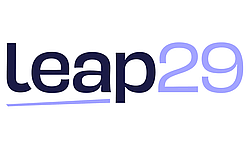 ---
Mobilisation Coordinator - Stavanger, Norway

Location: Initial weeks in the Stavanger office, predominantly site based thereafter
Start: ASAP
Duration: 6 months
Rate: Negotiable


Roles and Responsibilities
§Responsible for ensuring mob/demob activities are carried out efficiently to allow minimal vessel downtime, therefore associated 3rd party costs.
§Communication with the project to identify and develop detailed activity plans for the mob/demob, implement / execute the plan at the mob site, while:
-Clearly understanding project requirements (mob activities, components, project schedule etc) to establish a logical sequence of activities.
-Planning during engineering phase and mobilisation phase.
-Identifying constraints/opportunities related to base facilities, vessel support etc.
-Reflecting client program, optimising and aligning with other projects to exploit improvement opportunities (e.g. combined mobilisations, maximise parallel work etc).
-Attend project mobilisation HAZOP's and give input to ensure all mob/demob activities are carried out safely.
-Liaise with the vessel Offshore Managers (OM's) to ensure all parties are aligned with ALL activities while the vessel is alongside.
§Coordinate all internal stakeholders such as Procurement, Logistics, Base services, Engineering, Operations, Asset Management Group, HSEQ and Vessels to ensure all support/services required for the mob are secured and effectively delivered.
§Responsible for coordinating shore support manning, interfacing and supervising the onshore 3rd party personnel for mob/ demob (riggers, welders, banksmen, linesmen…etc)
§Preparing mob/demob procedure and transportation manual after assessment with project technical team
§Responsible for booking and organising activities at quayside as per project documentation.
§Conduct pre-mob/demob meetings (including HSE briefing) with subcontractors/internal personnel, and report any incident during mob/demob through the vessel OM.
§Report on onshore work daily progress as required.
§Responsible for identifying and securing suitable handling equipment, to efficiently support the mob/demob.
§Dealing with logistics providers to clarify, prepare and plan technical aspects of oversized transportation.
§Collaborate very closely with logistics and base services and cover for them when needed.

Skills / Profile
• Practical and hands on
• Commercially astute
• Confidently communicate at all levels in English (both written and oral)
• Team player
• Good decision-making skills and ability to see the full picture
• Solution oriented and service minded
• Flexible and with a can do attitude
• High HSEQ focus and ability to challenge and raise issues
• Good organisational skills
• Ability to ask questions and challenge in order to find cost savings and better ways of working

Experience
• Min 5 years of relevant industry experience and knowledge (preferably Oil & Gas)

Typical background
• Engineering, Offshore work, Logistics or Yard/Workshop


To help Leap29 find you that perfect job, we need to store and process your personal information.
That means that your details will be entered into Leap29's database and our consultants may contact you from time to time with relevant job opportunities.
By applying you're confirming you're happy for us to do that!