International Development Company Manpower Supply

Featured Employer
Abu Dhabi, United Arab Emirates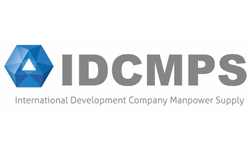 Company: International Development Company Manpower Supply
Skills: Mechanical Engineering, Reliability Engineer
Experience: 10 + Years
Education: Bachelors/3-5 yr Degree
Location: Abu Dhabi, United Arab Emirates
---
3.JOB PURPOSE:
Oversee, plan, direct and coordinate the activities relating to Mechanical & Rotating Machinery Assets' issues in the LNG and ASR facilities. Analyze, diagnose, and solve significant plant issues relating primarily to production opportunity losses and integrity and reliability. This includes issues concerning all aspects of the plant in operations, reliability, integrity, maintenance, engineering, projects, training, and quality to provide long­ term proactive results.
4.KEY ACCOUNTABILITIES:
Job Specific Accountabilities
Participate in incident investigations related to Mechanical & Rotating Machinery Assets issues and liaise with relevant parties to highlight and  follow-up the remedial measures. Investigate  the same individually and with a team depending upon the seriousness and recommend suitably to avoid the recurrence of these incidents.
Track implementation of recommended actions related to asset integrity and reliability threats and update Asset Risk Register accordingly.
Act as an Independent Competent Person (ICP) to carry out studies to repetitive failures and all other problems that adversely affect plant operations. These problems include capacity, quality, cost or regulatory compliance issues. To fulfill this responsibility, the Senior Engineer, Reliability (Mechanical) apply Data analysis techniques that can include:
Reliability modeling and prediction Fault Tree Analysis
Weibull Tree Analysis
Root-cause and Root-Cause Failure Analysis (RCA, RCFA)
Failure Reporting, Analysis and Corrective Action System (FRACAS)
Work with Plant Operations, Maintenance, and Engineering Divisions to perform analyses of assets including:
Asset Utilization
Monitor Machinery performance Overall Equipment Effectiveness Remaining useful life
Other parameters that define operating condition, reliability and costs of assets
•Conduct presentation sessions to deliver outcomes of investigations and studies
Review  completed  problem  solutions  with  other  activities  to  identify  lessons  learned  that  could  be utilized in other applications.
Monitor implementation and effectiveness of processes and procedures required to assure integrity and reliability of LNG and ASR facilities throughout their Asset Lifecycle .
Monitor implementation  and effectiveness  of processes and  procedures  required for  Enterprise  Risk Management.
Participate  in the establishment  of  integrity  performance  indicators  that will  serve  in achieving shareholders KPis.
Prepare periodical progress reports on the asset integrity KPI's and weekly & monthly reports to keep top management informed about the progress of all initiatives and to facilitate decision making.
Demonstrate leadership and commitment in promoting ADNOC corporate vision in all Process Safety/Integrity matters, promoting the correct behaviors and development and use of relevant procedures.
Monitor Plant compliance for all the defined HSECES.
Develop verification  schemes and performance standards management.
Carry out Integrity Audit(s) to ensure compliance with company procedures, national and international standards and ensure that there is a level of quality assurance within the process.
Monitoring and following up deviations and non-conformities identified during integrity audits and follow up to either justified or corrected, and subsequently closed out.
Assure  that  ADNOC  Strategies,  techniques  and  analysis  are  developed  and  managed  in accordance to AIRMS requirements.
Focal  point for  AIRMS  internal  &  external  assessments.  Assure  timely  execution  and  follow-up  of remedial studies.
Custodian of anomaly tracking and management of change register as applicable to Asset Integrity & Reliability Management System (AIRMS)
Represents ADNOC in outside discussions and technical forums while working with a wide latitude for un-reviewed actions and decisions.
Work  with  Engineering  and  Project  Divisions  to  ensure  integrity  and  reliability  of  new  &  modified installations in accordance with AIRMS requirements.
Assume responsibility for risk assessment,  including Hazards and Operability (HAZOP) studies.
Prepare business case studies, plans and justifications for capital and major revenue (C&MR) schemes.
Monitor & control C&MR budgets, schedules, and resources and address variances suitably to ensure progress as per plan.
Investigate and promote new technologies where appropriate.
Provide information to the Manager, Reliability & Asset Life Extension Department as necessary for the preparation and planning of departmental activities.
Provide expertise assistance in the area of Mechanical assets to other ADNOC team members as
& when required.
Participate in department meetings on regular basis and in Management meetings whenever required .
Provide opportunities for training and development of ADNOC  employees with emphasis on UAE Nationals and assess their progress.
HSECES  system  audit  to  ensure   existence   of  performance   standards   and  compliance   to  the performance standard of all HSECES. CMMS monitoring and MTBF Module development.
Remnant life & PIRR studies . Monitoring and analyzing HSECES inventory .
Work in accordance with the HSE policy, and compliance of HSE rules and regulations
Safeguard own Health and Safety, as well as that of the fellow employees,  by paying attention to safe work practices, maintaining a safe work environment and complying with applicable HSE requirements.
Take action to INTERVENE and STOP any un-safe activity or non-compliance with HSE requirements, if witnessed, and report the incident- regardless of your position or that of the transgressor
Generic Accountabilities
Supervision
Plan, supervise and coordinate all activities in the assigned area to meet functional objectives.
Train and develop the assigned staff on relevant skills to enable them to become proficient on the job and deliver the respective section objectives.
Budgets
Provide input for preparation of the Section I Department budgets and assist in the implementation of the approved Budget and work plans to deliver Section objectives.
Investigate and highlight any significant variances to support effective performance and cost control Policies, Systems,  Processes  &  Procedures
Implement approved  Section I Department  policies,  processes,  systems,  Quality  standards  and
procedures in order to support execution of the Section's I Department work programs in line with Company and International standards.
Performance Management
Contribute to the achievement of the approved Performance Objectives for the Section I Department in line with the Company Performance framework.
Innovation and Continuous Improvement
Design and implement new tools and techniques to improve the quality and efficiency of operational processes.
Identify improvements in internal processes against best practices in pursuit of greater efficiency in line with ISO standards in order to define intelligent solutions for issues confronting the function.
Health, Safety, Environment (HSE) and Sustainabilitv
Comply with relevant HSE policies, procedures & controls and applicable legislation and sustainability guidelines in line with international standards, best practices and ADNOC Code of Practices.
Reports
Provide inputs to prepare Section MIS and progress reports for Company Management.
COMMUNICATIONS & WORKING RELATIONSHIPS:
Internal
Has frequent contact up to Division/Departmental Manager levels in the Plant Operations, Engineering and Maintenance Divisions.
Has occasional contact with Plant Management.
External : Has occasional contact with representatives of Mechanical Engineering, Rotating Machinery consultants, contractors, suppliers and vendors.
QUALIFI CATIONS, EXPERIENCE, KNOWLEDGE & SKILLS:
Minimum Qualification
Bachelor Degree in Mechanical Engineering or other related Engineering discipline Minimum Experience & Knowledge & Skills
Minimum Experience

10 years of experience, in Mechanical maintenance, engineering technology and reliability in the Oil &
Gas or Petrochemical industry.
Knowledge & Skills
Knowledge of gas extraction and process plant operations, engineering principles and technology .
Good knowledge and application of Mechanical Engineering and Rotating machinery concepts
Self-motivated and capable of working as individual and within a team environment.
Good communication and presentation skills .
Strong analytical and problem solving skills
Technical Report Writing
Professional  Certifications
Certification related to following mentioned technical competencies (Preferable)
7.TECHNICAL  COMPETENCIES:
Mechanical system I machinery overhaul
Proficient with SAP, Historian (PHD) and MS office applications
Proficient in RCA I FMEA I Fault tree analysis
Analysing data, Statistical Analysis
Vibration Analysis , Condition & performance monitoring tools
8.BEHAVIOURAL  COMPETENCIES:
Think Strategically: Fully understands Strategy (level 1)
Drive Excellence: Improves performance (level 2)
Champion Innovation : Tries new ways (level 1)
Exhibit commercial acumen: Understands market dynamics (level 2)
Plan and Execute Work : Plans own work to align to functional priorities and others work plan (level 2)
Foster collaboration : Takes initiative to offer help (level 2)
Meet Customer Needs: Communicates (level 1)
Build Credibility and Commitment: Is open and honest (level 1)
Lead Change with Agility : Acts flexibly in the moment (level 2)
Communicate with Impact: Adapts style to suit audiences (level 2)
At IDC Manpower Supply we understand that the task of providing services of requirement and selection of personnel demands a high degree of integration between the client and its adviser in order to create a partnership that really add value to the process, Our mission is that our clients made their final decisions counting with all the information and local expertise that IDC Manpower Supply makes available to them.
Our firm counts with a team of seasoned professionals with long standing experience in the areas of recruitment and selection of specialized personnel for the oil Industry, who will manage this process end-to-end and assist you in taking the right human resources decision.
Our Parent Company, International Development Company (IDC) is one of the UAE's leading service and supply companies. With its international expertise in the oil, gas, power and water, telecommunication, private industrial projects, construction, petrochemical industries, along with a reputation for progressive and innovative approaches to business, it has experienced rapid expansion and prosperity.
Over the course of 39 years, IDC maintained its continuous coverage of interrelated fields; starting with the oil & gas industry, and its focus on developing countries that are experiencing an increasing need of equipment, spare parts, consumer goods and general industrial supplies. This earned IDC its reputation as a quality supplier of material, equipment and services that are provided by engineers and well-qualified specialists in various fields.