Shell

Featured Employer
London, Netherlands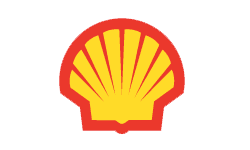 ---
Job Description
Where you fit in
You will be part of the Shell Internal Audit (SIA) Organization which reports to the RDS Supervisory Board's Audit Committee with an organizational line to Chief Financial Officer. SIA audits can cover nearly all business and functional activities around the globe. Auditors get the opportunity to see the full depth and breadth of Shell's activities and have exposure to the staff at all levels in the group. Depending on the sensitivity and complexity of the audits carried out, different levels of experience and expertise are required for each audit. SIA employs approximately 180 professionals at various stages of their careers from different backgrounds and geographic regions, based in Shell's main hubs and service centre locations.
Why consider a job in Shell Internal Audit Trading Team?
Shell Internal Audit is a great place to push your career to the next level

Providing courageous, insightful, independent assurance to the RDS Board/Executive Committee across Shell
Exposure to senior management, up to EVP, that's hard to match
You will get challenges and development opportunities
A powerful network of talented professionals

You will work with people from a range of disciplines, internal to SIA or as guest auditors, subject matter experts, and stakeholders in the wider organization
World-class learning and professional development opportunities

High Investment in learning & development
Structured Onboarding, e-courses, development audits, and F2F training
A culture built on collaboration, continuous improvement and D&I

Continuous Improvement is key
Leveraging D&I, compiling teams of diverse thinkers, different nationalities, genders, beliefs and from different geographical locations and Businesses/Functions
The best corporate audit and investigation function

SIA is cost-efficient and leverages cutting edge tools and technology such as data analytics and the soft controls model
SIA is built on a foundation of world-class people
What's the role?
Your key accountabilities are to:
Lead several audits a year (where nominated by Audit Manager) which form a substantial part of the Trading and Supply audit assurance programme and support Audit Manager in defining audit scope applying technical or functional experience and judgment
Deliver audit program for specific audits, allocate audit scope to each auditor and oversee quality audit execution e.g. interviews, data testing, findings formulation, root cause analysis
Provide Audit Manager, Audit Sponsor and Auditees with regular updates on the progress
Deliver quality audit documentation and a draft report when they are a Lead and parts under their responsibility when they are being auditors
Provide expertise in the area of their own discipline to other audit team members
Bring external perspective to support the development of the Trading and Supply audit assurance program (e.g. changes in the regulations, key risks in the commodity trading area, best practice audit techniques)
Contribute to the effective execution of the audit mission:
Manage a programme of interviews, testing, and verifications in a very short period of time requiring thorough preparation and strong discipline in execution
When leading audits, rapidly develop and maintain a team dynamic delivering a high performing and motivated team.
Contribute to team dynamics and teamwork such that high performance is delivered.
Engagement with auditees and senior management:
Manage senior stakeholders (auditees and Shell Internal Audit Snr Management) throughout the audit well informed and appraised of audit progress
Listen carefully to understand the business and establish an effective relationship with the auditee community.
Monitor potential hurdles in the execution of the audit programme
Express perspectives and audit conclusions in clear and succinct ways, with supporting evidence, to enable an effective dialogue with auditees and ultimately drive the most relevant actions when necessary
Obtain necessary information in efficient and respectful ways
Build and demonstrate judgment:
Respond thoroughly to the individual objectives of the audit with clear evidence and conclusions.
Gather relevant evidence to fully support audit conclusions reached
Form conclusions and test them internally with the audit team / wider audit organisation and the auditee.
Be able to objectively evaluate audit judgments along with Audit Manager when shared by auditors and the auditee. Be prepared for challenges on the evidence and rationale
Work-Life Balance considerations;
This position involves significant travel from your base location for periods of 2-4 weeks per audit (this could be up to 50-60% of your time). SIA is a global organisation so you may be required to travel to any of the locations in which Shell operates
As SIA operates on a fixed annual schedule (consisting of 9 audit blocks), travel periods are generally known in advance
Sr. Auditors are expected to participate in 8 audits per year and lead 3-4 audits a year. One block is designated for taking annual leave. There are other non-audit weeks set aside for training and shorter leaves
Normal Shell/country arrangements for business travel apply
SIA considers work-life balance as very important and for certain circumstances, arrangements can be made between the line manager and staff
In some instances, participation in meetings outside of typical 'business hours' will be required
Company Description
Shell started operations in the United Kingdom more than 110 years ago. Since then we have grown into a leading innovative oil and gas company that rewards its employees by investing heavily in their careers and learning. Our people are our greatest asset, and our commitment to your career will see you thrive in a work environment that offers an industry-leading development programme. When your ideas travel, Shell will benefit and innovation will thrive. Shell has a key role to play in helping meet the UK's growing energy demand, whilst using innovative technologies to develop cleaner energy. We are the largest FTSE 100 company in the UK by market capitalisation, and make a significant contribution to the UK economy. As well as processing 35% of the gas coming into the UK, we serve more than four million customers at our filling stations each week. Shell employs some 6,400 skilled staff as well as many contractors.
An innovative place to work
There's never been a more exciting time to work at Shell. Everyone here is helping solve one of the biggest challenges facing the world today: bringing the benefits of energy to everyone on the planet, whilst managing the risks of climate change.
Join us and you'll add your talent and imagination to a business with the power to shape the future - whether by investing in renewables, exploring new ways to store energy or developing technology that helps the world to use energy more efficiently.
An inclusive place to work
To power progress together, we need to attract and develop the brightest minds and make sure every voice is heard. Here are just some of the ways we're nurturing an inclusive environment - one where you can express your ideas, extend your skills and reach your potential...
We're creating a space where people with disabilities can excel through the transparent recruitment processes, workplace adjustments and ongoing support in their roles. Feel free to let us know about your circumstances when you apply and we'll take it from there.
We're closing the gender gap - whether that's through action on equal pay or by enabling more women to reach senior roles in engineering and technology.
We're striving to be a pioneer of an inclusive and diverse workplace, promoting equality for employees regardless of sexual orientation or gender identity.
We consider ourselves a flexible employer and want to support you in finding the right balance. We encourage you to discuss this with us in your application.
A rewarding place to work
Combine our creative, collaborative environment and global operations with an impressive range of benefits and joining Shell becomes an inspired career choice.
We're huge advocates for career development. We'll encourage you to try new roles and experience new settings. By pushing people to reach their potential, we frequently help them find skills they never knew they had, or make career moves they never thought possible.
Requirements
What we need from you
Must have legal authorization to work in the UK or in the Netherlands on a full-time basis for anyone other than current employer
Bachelor's Degree with Certified Internal Auditor (CIA) certification required. MBA, MS and/or MA preferred
Minimum of twelve years (12 years) auditing experience within a recognized Commodity trading organization required. Prior experience in a commercial role or a trader facing roles such as Commercial Operations, Risk Control, Credit, Finance or Compliance preferred
Proven knowledge of one or more niche commodity markets (Crude, Refined Products, Gas, Power, LNG) required
Aside from knowledge of Trading and Supply, the personal qualities that are beneficial for this role are curiosity, persistence, good judgment, and strong communication and people skills
Disclaimer
Please note: We occasionally amend or withdraw Shell jobs and reserve the right to do so at any time, including prior to the advertised closing date.
Before applying, you are advised to read our data protection policy. This policy describes the processing that may be associated with your personal data and informs you that your personal data may be transferred to Royal Dutch/Shell Group companies around the world.
The Shell Group and its approved recruitment consultants will never ask you for a fee to process or consider your application for a career with Shell. Anyone who demands such a fee is not an authorised Shell representative and you are strongly advised to refuse any such demand.
Shell is an Equal Opportunity Employer.
Learn More about Shell: Watch their Life at Shell Video