Baker Hughes

Featured Employer
Ahmadi, Al Ahmadi Governorate, Kuwait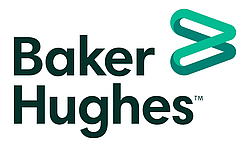 ---
Baker Hughes Company is the world's first and only fullstream provider of integrated oilfield products, services and digital solutions. Drawing on a storied heritage of invention, BH harnesses the passion and experience of its people to enhance productivity across the oil and gas value chain. BH helps its customers acquire, transport and refine hydrocarbons more efficiently, productively and safely, with a smaller environmental footprint and at lower cost per barrel. Backed by the digital industrial strength of GE, the company deploys minds, machines and the cloud to break down silos and reduce waste and risk, applying breakthroughs from other industries to advance its own. With operations in over 120 countries, the company's global scale, local know-how and commitment to service infuse over a century of experience with the spirit of a startup - inventing smarter ways to bring energy to the world. Follow Baker Hughes Company on Twitter @BHCo, or visit us at BH.com.
Role Summary:
Offers the opportunity as an experienced
HPHT Wellsite Day Drilling Supervisor
to join the team in Kuwait.
Essential Responsibilities:
Ensure that operations are conducted in a safe and efficient manner.
Track, monitor and report the Daily Time Break Down activity, highlighting any non-productive time (NPT) and properly define and allocate any occurrence of NPT.
Specific job reports such as casing and tubing tallies, cement reports, etc.
Rig site inventory.
Ensure trip sheets are used on all trips.
Each day, the individual shall Complete paperwork and -day look ahead and review with Wellsite Supervisor who is ultimately responsible for correctness; Complete daily cost sheets; Witness at least one complete daily mud check; Review geologic correlation with mud loggers; Attend all toolbox safety meetings when on tour; Complete the BHGE IWS well control checklist.
Communicate job expectations to all team members at the wellsite and see to it that all parties involved fully understand the well program.
Assist in the planning of upcoming wells to capture lessons learned.
Implement HS&E policies as applied to the wellsite facility including BHGE, client and sub-contractor personnel. Document and test with simulation exercises to ensure the drilling team is capable of responding to HS&E emergencies.
Ensure operations ar executed in compliance with our Business Code of Conduct, HS&E Policy and Core Values.
Implement QA procedures as per contractual requirements in cooperation with QA Coordinator.
Report and follow-up on NPT and HSE incidents.
Take operational Ownership of HSE and HS&E MS Implementation.
Conduct formal rig site inspections and ensure corrective actions are identified and implemented.
Drive the interdependent HSE culture through active leadership and motivate personnel to comply with HS&E MS by setting the example and implementing safe work practices.
Ensure HS&E Emergency Response System is developed, documented and tested with simulation exercises to ensure the drilling team is capable of responding to HS&E emergencies.
Ensure the STOP WORK process is understood and exercised on site and that STOP cards are completed and follow up is conducted.
Qualifications/Requirements:
High School diploma (plus relevant experience) OR Bachelor's degree in engineering (preferred) from an accredited university (or equivalent) would be an asset.
A minimum of 15 years' industry experience and a minimum of 10 years' onshore wellsite supervisory experience (2000 HP rig minimum). Experience on heavy rigs (3000 HP) would be an asset.
A minimum of 5 years' experience in exploration and appraisal HPHT wells execution (15K BOP stack), Middle East region experience would be preferred.
A minimum of 2 years' experience working in sour gas environment with full H2S services deployment. Experience with MPD services would be an asset.
Valid IWCF or IADC Supervisor Level Well Control Certification required.
First Aid Certification required.
H2S Certification required.
Desired Characteristics:
Ability to solve substantially difficult problems of a complex nature and broad scope.
Practical Knowledge of well control and HPHT procedures.
Skilled application of drilling engineering and well planning
Drill string design and downhole dynamics knowledge.
Pore Pressure/Fracture Pressure determination knowledge.
Bits / dull grading knowledge
Drilling fluid management knowledge.
Knowledge of hydraulics, including nozzle selection.
Directional / horizontal / extended reach drilling knowledge.
Cementing and casing / liner running knowledge.
Fishing knowledge.
Thorough understanding of rig systems and rig floor operations.
Rig-site acumen and supervisory skills.
Job Safety Analysis (JSA) understanding.
HS&E Emergency Response Systems knowledge.


Location:
Al Ahmadi, Kuwait
This is your opportunity to learn more, do more, live the career you have imagined and be part of a truly diverse organization.
Baker Hughes Company is an Equal Opportunity Employer. Employment decisions are made without regard to race, color, religion, national or ethnic origin, sex, sexual orientation, gender identity or expression, age, disability, protected veteran status or other characteristics protected by law.