International Development Company Manpower Supply

Featured Employer
Abu Dhabi, United Arab Emirates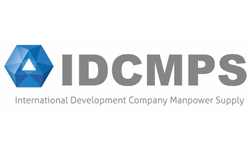 ---
. JOB PURPOSE:
Responsible for the timely design, preparation and implementation of all Well Operations programs both offshore and onshore. The scope includes monitoring, evaluating, designing and executing engineering activities including reservoir surveillance, production testing, well integrity diagnostics, preventative maintenance, reservoir stimulation, scale removal, water and gas shut-off and numerous other key activities required during the life cycle of a well. The Well Engineer will work closely with all engineers within the Well Operations team to provide operational and technical support to the field or wells assigned, including rig based activity when required. The Well Engineer will actively mentor and coach junior engineers as per the ADNOC Youth Development Program (YDP).
4. KEY ACCOUNTABILITIES:
Job Specific Accountabilities
Provide HSE leadership in all aspects of Well Servicing, Interventions and Operations.
Participate in incident classification, investigation and reporting. 
Create and maintain a zero accident and incident culture within well servicing and interventions.
Provides technical input and support to the Well Delivery Process (WDP) for the planning and design of new wells, production optimization, completion design, workover activities, etc.
Ensure that Company HSE Policies, Procedures, Regulations and Objectives are effectively implemented.
Upload and maintain Lessons Learned Database related to Well Operations activities.
Prepare well operations weekly activity reports.
Maintain performance management initiatives for all Well Operations activities ensuring that both contractor and company KPI inputs are gathered, evaluated and reported.
Leads and participates in the process of 'Contractor Performance Reviews' and 'Periodic Service Companies Audits', as and when required.
Relieve the Well Operations Management Team as and when required.
Participate actively in the Well Delivery Process (WDP) providing input to conceptual well design to ensure future well intervention objectives can be achieved.
Performs front-end engineering requirements to meet future Well Operations needs ensuring that adequate notice is provided to WO contractors and suppliers and respecting potential lead times of equipment, materials and spare parts.
Performs independent planning and prioritization of own team's activities in co-ordination with reservoir, drilling and asset teams by ensuring the wells' optimum  integrity conditions and their availability for production / injection.
Introduces new ideas and technology, provides expertise in the function area to achieve required performance standards and ensures that Well Operations programs and cost estimates are provided in a timely manner for all field operations.
Perform periodic site visits to ensure operations are being carried out according with Company Policies and Procedures and in line with industry Best Practices.
Drive continuous improvement within the Well Engineering Team through interrogation of After Action Reviews, capturing Lessons Learned and disseminating across the WO team.
Identify gaps and opportunities to reduce costs and increase efficiency.
Perform all Well Operations Engineering activities in alignment with the Well Delivery Process (WDP).
Works closely with the Well Operations Managers to support field activities.
Visits field operations, as frequently and as long as necessary, when critical activities are being executed.
Works in conjunction with Drilling and Field Development in the preparation of annual activity bar chart.
Fulfill all requirements of Company Commercial Processes, including preparation of Invitation to Tender documents, high quality Work Scopes, Service Orders and participate in bid evaluations where required.
Cooperate with drilling/completions  engineers, Field Development engineers and field personnel to optimize field development strategies.
Develop cost estimates and perform benchmarking exercises. 
Responsible to keep updating the line manager for work schedule and progress.
Evaluate and select new technologies, such as distributed temperature systems or advanced horizontal access tools.
Ensure compliance at the well site for well integrity and program adherence.
Provide onshore technical support for each Well Operation activity assigned.
Document and close out all Well Operations NCRs (Non Conformance Reports).
Verify contractor procedures for Well Operations activities.
Monitor and report contractor service quality through regular service quality meetings.
Keeps record of cost control per intervention - budget vs. actual spend.
Coordinates/leads onsite HAZOP & Risk Assessment (RA) associated with well changes / problems that may have potential impact on well integrity.
5. COMMUNICATIONS & WORKING RELATIONSHIPS:
Internal
Daily coordination with Engineers, Team Leaders, Managers and VP.
Frequent contacts with other division at equivalent level to discuss and optimize performance.
Regular contacts with Services & Material Engineers, Tool Services, Supply & Logistic teams to ensure operation requirement is delivered on time.
External
Frequent contacts with service companies operations engineer for technical data and planning input.
Regular contacts with other OPCOs at equivalent level to share lesson learned & best practices.
Regular participation in industry organizations such as SPE, API, IADC, ADIPEC etc.
Regular contacts with Shareholders/Concession Holders/Contractors/Other OPCOs.
6. QUALIFICATIONS, EXPERIENCE, KNOWLEDGE & SKILLS:
Minimum Qualification
Bachelor Degree in an Engineering Discipline, ideally Petroleum or Mechanical Engineering.
Minimum Experience & Knowledge & Skills
Minimum 5 years' experience and knowledge of Well Engineering functions, with  experience in offshore work related activities.
Good knowledge and understanding of well operational aspects including completions, workover, well intervention (slick wireline operations, logging, fishing, CTU operation), etc.
Good knowledge in production operations, well testing and reservoir engineering.
Computing skills including MS Office, Well Intervention modelling software.
Leadership and safety training.
Good English technical writing.
Professional Certifications
Basic Safety Training
Offshore Survival certificate (preferred)
IWCF Well Intervention certification (preferred).
Membership of Leading Petroleum/Drilling Societies an advantage.
At IDC Manpower Supply we understand that the task of providing services of requirement and selection of personnel demands a high degree of integration between the client and its adviser in order to create a partnership that really add value to the process, Our mission is that our clients made their final decisions counting with all the information and local expertise that IDC Manpower Supply makes available to them.
Our firm counts with a team of seasoned professionals with long standing experience in the areas of recruitment and selection of specialized personnel for the oil Industry, who will manage this process end-to-end and assist you in taking the right human resources decision.
Our Parent Company, International Development Company (IDC) is one of the UAE's leading service and supply companies. With its international expertise in the oil, gas, power and water, telecommunication, private industrial projects, construction, petrochemical industries, along with a reputation for progressive and innovative approaches to business, it has experienced rapid expansion and prosperity.
Over the course of 39 years, IDC maintained its continuous coverage of interrelated fields; starting with the oil & gas industry, and its focus on developing countries that are experiencing an increasing need of equipment, spare parts, consumer goods and general industrial supplies. This earned IDC its reputation as a quality supplier of material, equipment and services that are provided by engineers and well-qualified specialists in various fields.