Baker Hughes

Featured Employer
Jandira, State of São Paulo, Brazil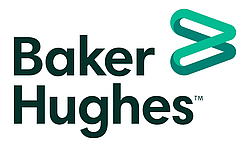 Company: Baker Hughes
Skills: Machinist
Education: High School/Secondary
Location: Jandira, State of São Paulo, Brazil
---
Baker Hughes Company is the world's first and only fullstream provider of integrated oilfield products, services and digital solutions. Drawing on a storied heritage of invention, BH harnesses the passion and experience of its people to enhance productivity across the oil and gas value chain. BH helps its customers acquire, transport and refine hydrocarbons more efficiently, productively and safely, with a smaller environmental footprint and at lower cost per barrel. Backed by the digital industrial strength of GE, the company deploys minds, machines and the cloud to break down silos and reduce waste and risk, applying breakthroughs from other industries to advance its own. With operations in over 120 countries, the company's global scale, local know-how and commitment to service infuse over a century of experience with the spirit of a startup - inventing smarter ways to bring energy to the world. Follow Baker Hughes Company on Twitter @BHCo, or visit us at BH.com.
Responsabilidades Essenciais:
Operar máquina mandriladora convencionais ou CNC selecionando e instalando as ferramentas de corte, de acordo com as características do trabalho, fixando o material a ser usinado e procedendo aos ajustes e regulagens dos parâmetros de corte, a fim de proceder as operações constantes do desenho e/ou folha de operação.
Bons conhecimentos de trigonometria.
Introduzir dados como blocos, avanço, rotação, inseridos no computador do equipamento, comparando-os com as informações constantes na folha de programação.
Corrigir programas, alterando dos dados de memória do computador, visando compensar variações dimensionais na matéria-prima e desgastes de ferramentas. Operar mandrilhadora, realizando tarefas como fresamentos, rosqueamentos, faceamentos, polimentos, observando instruções, detalhes do desenho da fabricação e folhas de operação.
Executar branqueamento de perfis variados, utilizando ferramentas de corte, objetivando abertura para condução de fluidos.
Usinar roscas, utilizando machos de dentes retos ou helicoidais, visando formação de subconjuntos.
Marcar peças com número de série de ordem de Produção para fins de rastreabilidade.
Interpretar e ler desenhos de fabricação, visando a aplicação de instruções a transformação de matéria-prima.
Medir durante toda operação de usinagem das peças em processo, utilizando instrumentos adequados, registrando dimensões e informando ao Líder de Usinagem sempre que houver qualquer desvio.
Executar outras tarefas correlatas ès descritas, a critério do superior imediato.
Qualificações/Requisitos:
2o. Grau completo.
Cursos Técnicos SENAI - Operação de Máquinas a Comando Numérico
Leitura e Interpretação de Desenhos, e Medição Industrial
Conhecimento dos instrumentos de medição, tais como: paquímetro, micrometro, rugosimetro, calibres de rosca, ball-gages e instrumentos especiais;
Conhecimento das unidades de medidas;
Habilidade para realização de ajuste superficial através de lixamento, polimento e limagem;
Habilidade para realização de inspeção dimensional em máquina;
Habilidade para operar máquina CNC;
Conhecimento em programação CNC;
Conhecimento em trigonometria basica.
2 a 3 anos de experiência como mandrilador CNC.
Locais:
Jandira, SP
Baker Hughes Company is an Equal Opportunity Employer. Employment decisions are made without regard to race, color, religion, national or ethnic origin, sex, sexual orientation, gender identity or expression, age, disability, protected veteran status or other characteristics protected by law.