Fearnley Procter Inc.

Featured Employer
Kuala Lumpur, Malaysia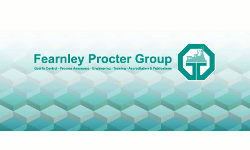 ---
Job Role:
This role provides our clients with technical support to reduce "Non-productive Time" and maintain Quality throughout their job execution cycle. The focus is on providing quality product that is fit for purpose. Critical areas of subject matter expertise include use of international standards for new and used drilling and completions equipment whilst maintaining current knowledge in NDT methodologies. The role's responsibilities include knowledge in the interconnection of quality and health and safety and the willingness to assist the Drilling & Completion Team in meeting all their operational requirements.
Job Description: Duties will include but not limited to the following:
Implementation of Inspection Programs and Standards
Third party monitoring of inspection companies
Producing the necessary reports covering your activities
Knowledge for the release of equipment
Monitoring of equipment assembly and disassembly
Witnessing of pressure testing, etc. as per customer requirements
Working in accordance with the Companies Procedures and Quality System
Implementing the Company's inspections standards NS-1TM and NS-2TM along with other standards such as DS-1, API and customer specification, where applicable
Knowledge and understanding of the different specifications for quality assurance
Drillstring Failure Prevention
Drillstring Equipment Technical Procurement
Drillstring Equipment Pre-load Audits
Auditing and Equipment Qualification, etc.
Auditing of machine shops, supply companies and pre-load out equipment verification checks in accordance with Fearnley Procter Inspection Levels and checklists
Skills and Experience:
Minimum of 10 years of experience in the Oil & Gas industry
Experience with drilling, completions, and operational equipment
Excellent communication skills and attention to detail
Share our company's values - integrity, trust, and teamwork