Shell

Featured Employer
Turkey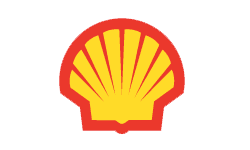 ---
Job Description

Accounting and reporting
Deliver the roles and responsibilities of accounting policy compliance to local Capital Market Board principles from IFRS16 reporting point of view.
Data compilation, calculation, analysis, reconciliation and reporting of IFRS16 results for around 1.000 Network Contracts. Further develop and enhance current excels for simplification of the process.
Support and respond local auditors for Network Contracts audit.
Guide and coordinate Finance Accounting and Controlling team in Krakow from IFRS16 reporting point of view.
Assist the Retail Economics Manager in coordinating annual planning process, managing Network Business plan from contracts reporting point of view. Build up a sustainable plan excel, perform generation and review of reports before submission to Management Reporting.
Provide advice to Businesses (CoB)/Finance Functions on accounting matters.
Develop the current template of fiscal calculations for Network Contracts and deliver the fiscal calculation results. Support reporting to statutory bodies and tax investigations for Network Contracts.
Process remediation in accounting and planning of IFRS16 Network Contracts.
Functional Leadership

* Promote One Team ways of working with Finance Operations, Finance in the Business and Network Business. This entails regular and effective interaction and communication with all CoB finance, Network Business and FO process focal points including Krakow, Manila and Chennai on a regular basis to deliver the accurate results for CMB IFRS16 results and reconciliation of the CMB results to Group results.


Requirements
Extensive experience in IFRS16 principles & Capital Market Board Reporting especially from IFRS16 reporting point of view.
Mastery level knowledge on Microsoft Excel navigation and formulation.
Mastery level knowledge on Accounting & Reporting
Knowledge on Turkish Fiscal accounting rules and reporting.
Good Communication Skills & Creative Thinking
Analytical. Capable of performing vertical / horizontal / trend analysis related financial values
Digital Capabilities, digital creation, problem solving and innovation
Takes initiative
Leader & Negotiator. Builds strong working relationships with management, colleagues and other departments; motivates the team and colleagues to finalize the tasks often to tight deadlines.
Learn More about Shell: Watch their Life at Shell Video