Baker Hughes

Featured Employer
Shannon, County Clare, Ireland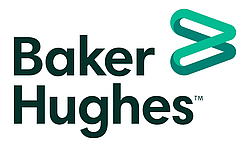 ---
Baker Hughes Company is the world's first and only fullstream provider of integrated oilfield products, services and digital solutions. Drawing on a storied heritage of invention, BH harnesses the passion and experience of its people to enhance productivity across the oil and gas value chain. BH helps its customers acquire, transport and refine hydrocarbons more efficiently, productively and safely, with a smaller environmental footprint and at lower cost per barrel. Backed by the digital industrial strength of GE, the company deploys minds, machines and the cloud to break down silos and reduce waste and risk, applying breakthroughs from other industries to advance its own. With operations in over 120 countries, the company's global scale, local know-how and commitment to service infuse over a century of experience with the spirit of a startup - inventing smarter ways to bring energy to the world. Follow Baker Hughes Company on Twitter @BHCo, or visit us at BH.com.
This is a HSE Intern role for the Shannon site reporting to HSE Manager, assisting with HSE site tasks to help meet all site HSE legal and business compliance requirements.
Specific HSE Tasks required for this Position
Management and Order Requirements of PPE using SAP, working with suppliers, employees and review of legal requirements to provide and train on the most appropriate standard PPE based on SRA
Managing BH HSE Management Tool Gensuite - ensuring compliance calendar tasks and concern reports are chased to closure and completing own assigned tasks, while also assigning relevant items to other owners
Creation of Risk Assessments and completion of associated tasks, requirements, training and possible corrective actions
Involvement in managing permit to sewer licence requirements to drain water from flow loops and subsea tank, several times a year, and assisting and in meeting licence obligations, such as sampling, monitoring and reporting as defined and required. Liaising with Irish water, Clare Co. Co. and EPA as required.
Continuous review of Industrial Hygiene plan for site with specific focus on the Waygate VST section, working with IH consultant to carry out lead dust sampling and reporting, ensure area compliance to good lab practice adherent and managing associated blood lead monitoring with third party Health Practitioner and HR communicating confidential personnel record resultsAdditional focus project required on noise monitoring with Industrial Hygienist in Flow VST to monitor and reduce noise requirements for SPFM and other calibration loops on site
Champion of new amended Site Hazardous Plan, including a colour coded classification system and update of chemical waste list from each dept. on site and the administration and filing of all associated removal documents and disposal certificates (TFS & WTF)Champion of Chemical Management, carrying out monthly audits and logging any concerns and corrective actions to Gensuite
Liaise with third party appointed Dangerous Advisor as required and implement corrective actions to closure
Manage Environmental Waste management on site, with a target to increase recycling and therefore reduce all waste on site improving Environmental Footprint and saving money for the site
Assist Management of Change process for the site, identifying possible risk before it comes or is implemented on site
Carry out HSE induction training for new employees and visitors as required and provide back up when not available or on site
General Requirements for this Position
Implement continuous improvement inHealth, Safety and Environmentalpractices.Act in accordance with the company's Guiding Principles and adherence to the corporate Code of Conduct.
Compliance to all local site Health, Safety and Environmental regulations.Compliance to all local site company policies, procedures and corporate policies.To liaise and coordinate with external consultants
Coach employees on positive health & safety practice
Assist in carrying out emergency plans and fire drills as required
To deliver health and safety induction and other safety training as required.
Key Competencies
Relevant third level HSE Certificate qualification
Experience working in HSE and a mature and practical approach to its implementation
Thorough knowledge of current environmental, health and safety legislation
Strong computer literacy essential and power point presentation skills
Ability to make effective oral presentations and work as part of a team.Ability to work on own initiative and possess strong interpersonal and communications skills as will be working with full site cross functional team from Site executives, PM to production operatives and office staff, who will all have different HSE requirements and expectations.To be a strategic thinker with a strong influential communication style
Highly self-motivated, results/metrics driven and wants to make a difference in HSE
Strong project management skills.Proficiency in organizing, communication, problem solving, multitasking and collaborating with others.
Location
: Shannon, Ireland
Baker Hughes is an Equal Opportunity Employer. Employment decisions are made without regard to race, color, religion, national or ethnic origin, sex, sexual orientation, gender identity or expression, age, disability, protected veteran status or other characteristics protected by law.Learn more
Baker Hughes Company is an Equal Opportunity Employer. Employment decisions are made without regard to race, color, religion, national or ethnic origin, sex, sexual orientation, gender identity or expression, age, disability, protected veteran status or other characteristics protected by law.