Baker Hughes

Featured Employer
Florence, Italy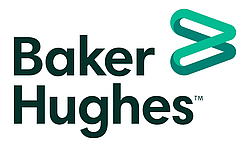 ---
Baker Hughes Company is the world's first and only fullstream provider of integrated oilfield products, services and digital solutions. Drawing on a storied heritage of invention, BH harnesses the passion and experience of its people to enhance productivity across the oil and gas value chain. BH helps its customers acquire, transport and refine hydrocarbons more efficiently, productively and safely, with a smaller environmental footprint and at lower cost per barrel. Backed by the digital industrial strength of GE, the company deploys minds, machines and the cloud to break down silos and reduce waste and risk, applying breakthroughs from other industries to advance its own. With operations in over 120 countries, the company's global scale, local know-how and commitment to service infuse over a century of experience with the spirit of a startup - inventing smarter ways to bring energy to the world. Follow Baker Hughes Company on Twitter @BHCo, or visit us at BH.com.
Internships aretypically
six months
long structured learning experiences that offer practical work experience in the Oil and Gas Industry while undertaking one core complex project to generate value for Baker Hughes and act as a vehicle for you to demonstrate your capability and commitment. In addition to project execution you will have the opportunity to explore different aspects of the Baker Hughes business which may open up potential opportunities for your ongoing employment. Furthermore, you will build your network within the industry.
During the internship you will have the opportunity to become familiar with Health, Safety and Environment (HS&E) requirements, participate in technically focused on-job training, participate in team meetings, as well as working onprojects andpresenting the results to business leaders. You will also be expected to complete all assigned tasks in the agreed timelines and take the opportunity to demonstrate your capability of exceeding requirements.
The internship will give you first-hand insights into the processes, systems and practices that are aligned to ensure that customer needs are met through flawless execution and the application of leading-edge technology in challenging work environments.
If you are successful in the selection process the specific details of your internship assignment will be explained to you prior to your start date.
Digital Technology
Whether you are a software engineer or studying a degree in Data Science, there are opportunities for you to work on an assignment or project within the Digital Technology landscape to stretch your learning and skillset. An assignment in Digital Technology could potentially be in one or more of the following areas - IoT & Brilliant Factory, Big Data & Artificial Intelligence, Enterprise resource planning (ERP), Software Application Development,IT operations, IT infrastructure, Cybersecurity & Risk Management and more. Assignments are crafted out of live projects which the DT Teams are working on - and provide an opportunity to the interns to experience the overall DT landscape and develop an understanding of the various sub-domains under the DT Function. It is expected that the interns will demonstrate flexibility with regards to accepting the project assigned - it may or may not relate to their specific academic area of interest.
This internship is suitable forstudentsenrolled in or recently graduated fromMaster's degree in any of the following subjects: Computer science, Digital & Interaction Design, Mathematica Engineering, Telecommunication Engineering or in courses related to Software Engineering, Data science (machine Learning and Deep Learning), IoT, Cyber Security, Block-Chain etc.
Essential Responsibilities for all internships:
Work on an assignment/project within Oil & Gas Industry to stretch your learning and skillset
Participate in training sessions and complete self-study assignments
Receive active coaching and mentoring
Use your academic knowledge to complete assigned project(s), deliver customer outcomes and improve the operation of our business
Learn and utilize software associated with assigned tasks
Network globally and cross-functionally with other interns; interact with global business leaders cross-functionally
Rigorously apply Health, Safety and Environment (HS&E) standards in all situations using Baker Hughes' systems and procedures in service of maintaining and further developing the safety culture
Qualifications/Requirements:
Enrolled in or recently graduated from a Bachelor-leveldegree program or Master-level degree program
Maintain a GPA (grade)greater than or equal to 3.0 out of4.0 or the equivalent
Fluency in English (oral and written)
Legal right to work without restrictions in Italy
Locations:
Florence, Bari,Vibo Valentia, Massa, Naples
Preferred qualifications/requirements:
Demonstrates effective written and oral communication, integrity, critical thinking/analytical skills, agility/flexibility, a continuous learning mind-set, teamwork and collaboration, drive for results, and initiative in addition to involvement in student societies or volunteer work.
Baker Hughes Company is an Equal Opportunity Employer. Employment decisions are made without regard to race, color, religion, national or ethnic origin, sex, sexual orientation, gender identity or expression, age, disability, protected veteran status or other characteristics protected by law.