Competentia US, Inc.
Odessa, Texas, United States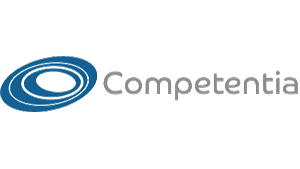 ---
Competentia seeks Directional Drillers for a project-based role in Odessa with a large drilling services company.
The position will be on call 2-3 weeks, possible rotation and will be staying on location. The resource responsible for guiding and steering the wellbore as per customer plan.
PPE Coveralls, safety boots, eye and ear protection.
Certification: H2S
Travel to Permian: Mileage to and from rig, up to a max 700 miles RT. One trip a week for supplies.
Description:
Under general supervision, provides on-site supervision of the Directional Drilling process including projection of well path to pre-determined target coordinates. Understands principles of Bottom Hole Assembly (BHA) selection and aspects of Directional Drilling (DD) performance and ensures that BHA's are assembled as planned to include correct make-up torque, doping and handling.
Proficient in the use of Directional Drilling computer software and able to assist in provision of advice and analysis to the client representative at the work site.
This shall include all survey calculations and well path projections.
Proficient in updating well profile plots and providing client representative with accurate directional survey data.
Aware of client's requirements with regards to surveying procedures. Assists in the completion of a daily Directional Drilling report.
Assists in the completion of the BHA performance report for each BHA run. Assists in the completion of all service tickets and relevant paperwork (well data spreadsheet, lesson learned/best practice, End of Job Customer Survey (EJCS) and Key Performance Indicator (KPI) forms). Familiar with the Directional Drilling aspects of the client's approved drilling programme.
Assists with inspection of all company equipment for use in the directional portion of the work when delivered to the work site.
Interfaces with the Measurement While Drilling (MWD) engineer to ensure BHA compatibility, planned operating parameters are within specification and correct tool face references are applied.
Maintains records of all Directional Drilling equipment at well site including dimensional data and condition.
Ensure that all equipment is laid out after use according to company procedures and manifested for backload at the end of the job.
Participates in performance improvement initiatives as required by the Company.
Skills typically acquired through completion of an undergraduate degree in Engineering, Science, Geology or other technical discipline preferred, or equivalent driller/tool pusher or higher experience.
Should have a minimum of six months experience as Field Prof-DD, Assoc. Must have successfully passed company tests or met task guideline requirements.
Must have met the minimum competency requirements for a Field Prof-DD, Assoc. Ability to demonstrate technical aptitude to standards is required.
Must possess good communication skills, arithmetic, data entry, and recording skills.
Requires ability to read and interpret designed well plans and to interpret directional survey information and other well-site data.
Must possess relevant offshore certificates as required. This is a field position.
Promotes safety awareness and environmental consciousness and complies with all applicable safety and environmental procedures and regulations.
Ensures compliance with Health, Safety, and Environmental (HSE) regulations and guidelines.
Promotes and takes an active part in quality improvement processes.
Competentia is an Equal Opportunity / Affirmative Action employer. All qualified applicants will receive consideration for employment without regard to race, color, religion, sex, sexual orientation, gender identity, national origin, disability or protected veteran status, or other status protected by law or regulation.

Competentia, participates in E-Verify as required by law.