Saudi Aramco

Featured Employer
Saudi Arabia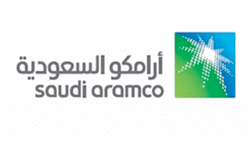 ---
Req Number: 18499BR

Position Description:
We are looking for a Petroleum Engineering Systems Analyst to join Petroleum Engineering Application Services Department (PEASD), under the Exploration and Petroleum Engineering Computer Center (ECC).

PEASD Provide best in class and high quality petroleum engineering IT solutions to Saudi Aramco Upstream communities in a cost-effective and timely manner.

The incumbent will support applications development for Petroleum Engineering.

Minimum Requirements:
The successful candidate should hold a Bachelor's degree in Engineering, preferably in Computer Science, Software Engineering or Data Science & AI.

Minimum of 10 years' experience.

Ability to participate in the transformation process to fully capitalize on Industry 4.0 technologies in all PE domains (Reservoir Engineering, Reservoir Simulation, Production and Drilling) in order to increase recovery, reduce costs and enhance safety. This will include the development and support for applications that rely on Advanced Analytics, Machine Learning and Artificial intelligence.

You must have the knowledge and experience on the following:
Data Mining
Big Data solutions and analytics
Machine learning /Deep Learning
Software engineering
Python/C++ languages
Data science and machine learning libraries (tensorflow, keras, opencv)

Duties & Responsibilities:
You are required to be able to perform the following:

Identify opportunities and define new business cases that can benefit from IR 4.0 technologies in all PE domains (Reservoir Engineering, Reservoir Simulation, Production and Drilling).

Introduce, deploy and promote the utilization of new IR 4.0 technologies and tools.

Build the required machine learning models and participate in data collection, QC and preparation.

Design new solutions and participate in the development from data collection to data prediction and analytics.

About us:
Saudi Aramco's Exploration & Producing (E&P) business line oversees the world's largest reserves of conventional crude oil, and the fourth-largest reserves of natural gas. The Company's reserves portfolio include Ghawar, the world's largest onshore oil field, and Safaniya, the largest offshore field. Company geologists are actively seeking additional reserves in many areas of the Kingdom, offshore in the Gulf and the Red Sea and onshore in the deserts and mountains. Petroleum engineers and earth scientists in E&P work with cutting-edge technology to manage and produce these reserves, including 3D visualization, reservoir simulation and remote geosteering of multilateral wells. The Company's Exploration and Petroleum Engineering Center, or EXPEC, is home to one of the industry's most powerful computer centers. Research and development into subsurface upstream technology is conducted at the EXPEC Advanced Research Center. For more than two decades in a row, Saudi Aramco has been ranked the No. 1 oil company in the world by Petroleum Intelligence Weekly, a testament to the dedication and professionalism of the men and women of Exploration & Producing.