Leap29

Featured Employer
Papendrecht, South Holland, Netherlands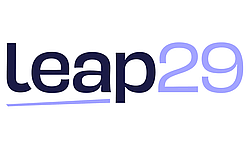 ---
Leap29 is recruiting for an experienced E&I engineer to be based in the Papendrecht region of the Netherlands to be a part of this recent modular delivery for topsides, jack-up rigs and various offshore works in an international engineering firm

This contract will be a 12 month renewable role with option to become staff after 12 months.

The firm is expanding globally and would like to bring someone with 10+ years' experience in the offshore oil & gas sector into the instrumentation division. You must be capable across the entire scope of work and be able to complete cabling, scheduling, drawings , PI + TI s etc.
You'll be working heavily with the mechanical team and buyers so experience in a largely multidisciplinary team would be advantageous.

Please enquire for more information.


To help Leap29 find you that perfect job, we need to store and process your personal information.
That means that your details will be entered into Leap29's database and our consultants may contact you from time to time with relevant job opportunities.
By applying you're confirming you're happy for us to do that!