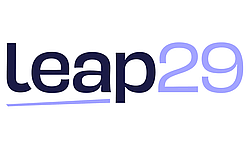 ---
Job Title: Senior Associate, Cyber Security, Strategy and Governance
Location: Singapore
Salary: Market Competitive
Start Date: March / April 2020

Overview:

My client, a member of the BIG4, are looking for Cyber Security professionals to assist clients to address their concerns around Confidentiality, Integrity, Availability and Privacy of their technology, business systems, and information assets. Using a holistic view of how Technology and Business integrate, the Cyber team performs technology-risk focused assessments, technology compliance, IT/operational process reviews, and design of information risk & cyber security solutions.

The role involves:

• Identify and resolve complex issues and develop innovative solutions for high profile clients on a variety of local and international engagements
• Client-centric with good communication skills
• Driven to learn new things and share knowledge with your clients and colleagues
• Able to work as part of a team, and at the same time being an independent self-starter
• Flexible working style to work in a dynamic environment
• Actively identify and support business development opportunities which includes supporting the team with sales activities such as proposal writing and client presentations
• Coach and develop team members as part of the firm's overall Performance Management process or on specific engagements

The ideal candidate should possess:

• Degree in technology, engineering, or business studies with information systems major/minor along with deep interest in technology risk, security and IT governance will be considered
• Minimum 3 years of consulting experience in IT risk assessment or IT security
• Good working knowledge of information security principles, techniques and standards
• Preferably possess professional certifications such as CISSP, CRISC, CISA, CISM, PMP or other relevant qualifications
• Be willing to travel on regional and international assignments (occasionally)
• Have strong analytical, problem solving and inter-personal skills
• Excellent written and oral communication skills with the ability to present ideas and results to technical and non-technical audiences


If you are seeking something else, I would still be interested in speaking to you as I have many opportunities available at the moment.

Lastly, if you know anyone for this role, please refer them to me - it would be a great help. We offer referral fees as well for successful placemements.

Good luck!


To help Leap29 find you that perfect job, we need to store and process your personal information.
That means that your details will be entered into Leap29's database and our consultants may contact you from time to time with relevant job opportunities.
By applying you're confirming you're happy for us to do that!