Calumet Specialty Products Partners, LLC

Featured Employer
Princeton, Louisiana, United States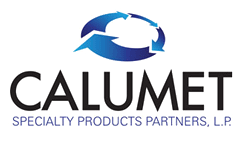 Company: Calumet Specialty Products Partners, LLC
Skills: Refinery / Plant Operations Supervisor
Experience: 5 + Years
Education: High School/Secondary
Location: Princeton, Louisiana, United States
---
PURPOSE AND SCOPE:
The Shift Supervisor is the operations leaders for each rotating shift and coordinates activities between all functions.
JOB DUTIES AND RESPONSIBILITIES:
SHIFT SUPERVISOR:
The Shift Supervisor covers the entire site operations and has 7 direct operators (Primary Crude Unit, Hydrocal Complex, Water Treatment Operations) and coordinates site operations with the 3 Loaders, 2 Lab Technicians, maintenance mechanics, I&E Techs, etc.
Ensures operators maintain housekeeping standards.
Perform preliminary investigations on all incidents (safety and environmental) that occur on shift.
Provide safety leadership by having safety talks/meetings with operators, encouraging participation in the behavior based safety observation system to reduce injuries by identifying unsafe/at-risk behaviors. Promote a do it safely culture that does not cut corners and follows all safety procedures. Enforce all safety rules.
Execute Emergency Response duties during emergencies as Site Incident Commander. Stay current with emergency procedures.
Ensure all safety work permits are issues with 100% compliance to procedures.
Ensure the Loading Priorities are executed by team members and that they have the resources and help they need to get the shipments out on time.
Ensure team members follow operating procedures to ensure product quality is consistent and meets specifications. Perform preliminary investigations on quality issues.
Coordinate plans with maintenance to ensure equipment is prepped, clean, locked out for maintenance as required.
Ensure operations are occurring per the production and blending schedules with your team.
Complete all shift reports as required and perform a thorough shift relief. Also ensure all operators are performing a thorough shift relief at their work areas.
Escalate communications as appropriate during off-shift hours due to any HSE, quality, production issues that occur on shift.
Promote a positive and team oriented attitude among your team members.
Addresses all employee performance issues.
OTHER:
Other duties and projects as assigned
EDUCATION / EXPERIENCE:
Requirements:
· Minimum High School Diploma
· 5 or more years' experience in a leadership role in a manufacturing environment
Preferences:
Some college education preferred.
5 or more years' experience in a manufacturing environment.
COMPETENCIES AND SKILLS:
Candidate must be highly organized, self-motivated and able to work with minimal supervision.
Able to multitask and handle multiple projects and deadlines
Strong analytical and problem solving skills.
Good communication, time management and interpersonal skills
High level of proficiency with MS Office (Word, Excel, PowerPoint, etc.)
Capability and willingness to supervise employees and hold them accountable.
Must be able to meet the physical requirements of an Emergency Response Team member.
About Calumet Specialty Products Partners, L.P.
A Commitment to Excellence in Hydrocarbon Specialty Products
Calumet Specialty Products Partners, L.P. (NASDAQ: CLMT) is a master limited partnership and a leading independent producer of high-quality, specialty hydrocarbon products in North America. Calumet processes crude oil and other feedstocks into customized lubricating oils, solvents and waxes used in consumer, industrial and automotive products; produces fuel products including gasoline, diesel and jet fuel; and provides oilfield services and products to customers throughout the United States.
Calumet is based in Indianapolis and produces nearly 3,500 unique specialty products used in the development of the world's most trusted brands and products. Calumet is vertically integrated and holds a comprehensive portfolio of branded products for use in commercial, industrial, and consumer applications. Headquartered in Indianapolis, Indiana, the company employs approximately 1,600 people and operates 10 facilities across North America, including 9 specialty products manufacturing and production facilities. Calumet products and services are available in approximately 52 countries across the world; serving approximately 4,400 customers globally.