Calumet Specialty Products Partners, LLC

Featured Employer
Great Falls, Montana, United States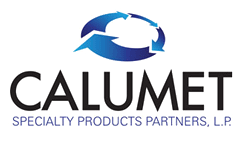 ---
PURPOSE AND ROLE:
The Instrument Electrical Technician will be part of the Great Falls, Montana maintenance team installing and maintaining electrical, instrumentation and analytical equipment and accessories throughout the refinery. Union shop, (USW) workweek would consist of four-10 hour days, 1 ½ times pay for overtime.

JOB DUTIES AND RESPONSIBILITIES:
• Maintain and repair electronic and pneumatic instrumentation.
• Possess an advanced knowledge of instrumentation math, units, variables, and dimensions of measurement.
• Demonstrate knowledge of flow, pressure, temperature, level instrumentation, and control power systems.
• Maintain and troubleshoot various types of switches, meters, indicators, temperature sensors, positioners, controllers, control valves, and DCS loops.
• Familiar with ABB (Bailey) or similar DCS controls, analytical monitors for CEM (Continuous Stack Emissions)
• Working knowledge of control valves; MOVs
• Remove and repair; install and calibrate various transmitters and hart communication
• Rebuild and repair Smith flow meter and Accuload controllers
• Working knowledge of electrical high, mid and low voltage as well as VFD Motor Control, Soft Start, etc.
• Use test equipment and perform routine calibrations. Maintain various instrumentation loops
• Demonstrate ability to read and interpret P&IDs, loop drawings, and wiring schematics.
• Plan and coordinate work following appropriate work orders, work permits, and safety instructions.
• Perform work activities in a safe and environmentally sound manner
• Periodic on call required
• Additional duties as assigned

REQUIREMENTS:
• High School diploma or GED
• 4 years in heavy industrial/manufacturing environment performing instrument technician tasks or 2 years heavy manufacturing instrument experience with technical instrument and/or electrical certification
Preferred Qualifications:
• 5 years in heavy industrial environment performing instrument technician tasks
• 2 year technical degree and/or certified in all types of instrumentation and DCS systems
• Experience in analyzer equipment is a plus
• Knowledge of petrochemical plant environment
• Knowledge of industrial permitting applications (safe work, hot work, etc.)
• Basic computer skills
• Able to work in a team environment
• Excellent interpersonal communication skills
About Calumet Specialty Products Partners, L.P.
A Commitment to Excellence in Hydrocarbon Specialty Products
Calumet Specialty Products Partners, L.P. (NASDAQ: CLMT) is a master limited partnership and a leading independent producer of high-quality, specialty hydrocarbon products in North America. Calumet processes crude oil and other feedstocks into customized lubricating oils, solvents and waxes used in consumer, industrial and automotive products; produces fuel products including gasoline, diesel and jet fuel; and provides oilfield services and products to customers throughout the United States.
Calumet is based in Indianapolis and produces nearly 3,500 unique specialty products used in the development of the world's most trusted brands and products. Calumet is vertically integrated and holds a comprehensive portfolio of branded products for use in commercial, industrial, and consumer applications. Headquartered in Indianapolis, Indiana, the company employs approximately 1,600 people and operates 10 facilities across North America, including 9 specialty products manufacturing and production facilities. Calumet products and services are available in approximately 52 countries across the world; serving approximately 4,400 customers globally.