Saudi Aramco

Featured Employer
Saudi Arabia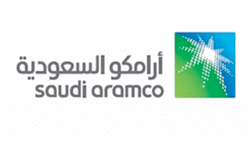 ---
Req Number: 18390BR

Position Description:
Saudi Aramco is one of the world's largest fully integrated energy enterprises. As part of our continued growth, Saudi Aramco Unconventional Resources is actively seeking An Engineering specialist to join their world class team.

As An Engineering specialist to work with the Unconventional Resources Project Management and Engineering Department to supervise all phases of design, material procurement and/ or construction for assigned projects. Gives work directions to a group of 2 to 6 Engineers and support personnel assigned to his project. Directs activities of design and project management contractors.

Minimum Requirements:
As the successful candidate you will hold a Bachelor's degree in Engineering, preferred in Mechanical, Electrical, or Chemical, or an equivalent technical field.

You will have a minimum 10 years professional experience - in varied engineering work with emphasis on initial engineering stages. Fluent in English.

You Should be familiar with company procedures, specifications and technical data manuals, with planning and scheduling methods, company accounting practices, project accountability, budgeting and the expenditures and financial portions of the project. Incumbent may require to travel/ visit remote areas of UR's facilities. .

Duties & Responsibilities:
As the successful candidate you will be required to perform and demonstrate the following:

Provide expert advice and assistance to the Unconventional resources, outside vendors, manufacturers, and design firms on matters relating to his area of expertise

Review and evaluate the capabilities of vendors and contractors to determine their acceptability to perform major services to the Unconventional Resources. Acts as the department representative in dealings with vendors and manufacturers pertaining to his field of experience

Work on or with Task Forces assigned to investigate incidents or solve specific problems. Performs cost analyses and Value Engineering studies as appropriate.

Undertake special assignments requiring extensive technical experience and discretion when dealing with outside organizations.

Prepare operating instructions and safety procedures.

Modify and revise them if necessary.

Ensure proper coordination and planning to ensure continuous operations.

Develop and maintain Design Best Practices, Design Manuals or other documentation to enhance company profitability, safety and productivity.

Act as a professional mentor to less senior specialists and engineers.

Support Evaluation of appraisals and technical proposals.
Familiar with development of scoping papers and basis of design.

Has a sound experience in subsurface data gathering and full field development.

Produce Feasibility studies, Basis of Designs, and Basic Design Engineering.

High knowledge of unconventional and shale gas full filed development including design of gathering systems, process facilities, and export pipelines.

About us:
Saudi Aramco's Exploration & Producing (E&P) business line oversees the world's largest reserves of conventional crude oil, and the fourth-largest reserves of natural gas. The Company's reserves portfolio include Ghawar, the world's largest onshore oil field, and Safaniya, the largest offshore field. Company geologists are actively seeking additional reserves in many areas of the Kingdom, offshore in the Gulf and the Red Sea and onshore in the deserts and mountains. Petroleum engineers and earth scientists in E&P work with cutting-edge technology to manage and produce these reserves, including 3D visualization, reservoir simulation and remote geosteering of multilateral wells. The Company's Exploration and Petroleum Engineering Center, or EXPEC, is home to one of the industry's most powerful computer centers. Research and development into subsurface upstream technology is conducted at the EXPEC Advanced Research Center. For more than two decades in a row, Saudi Aramco has been ranked the No. 1 oil company in the world by Petroleum Intelligence Weekly, a testament to the dedication and professionalism of the men and women of Exploration & Producing.