BP

Featured Employer
Baku, Azerbaijan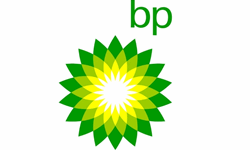 ---
This role will be working in the AGT region in a central role which will oversee a dynamic portfolio of Projects including signature Cat A and Cat B projects.
The role will support and represent AGT Regional Cost manager in addition to developing the central Owners cost process for the region.
Key Accountabilities:
Deliver in-country cost processes and activities under the direction of the AGT Cost Manager and interface with AGT central cost team.
Represent and Deputize for the AGT Regional Cost Manager as required.
Support and Co-ordinate Central Cost Reviews including QPF (Quarterly Forecast Updates) and MCE's (Master Control Estimate).
Management of the linkage between the AGT Program and the AGT Finance team. Own the Finance Service Level Agreement on behalf of the Project Services Manager and Cost Manager.
Manage the delivery of consistently high-quality cost management activities in country including updates to the Quarterly QPF and MI processes, Annual Work Plan & Budgets and 6 monthly Master Control Estimates.
Provide direct support for the PSM AGT Projects and VP AGT Projects. The role will represent the AGT Central Cost Group in Baku for the delivery of cost and performance management activities. This will include internal, partner & governmental reporting.
Interface with Project General Managers, Project Services Managers and Lead Cost Engineers to support Owners cost management and forecasting by Project including PMT and Allocations including GPO/GSS/GOO allocations via SWO's.
Support and input to the QPF process.
Key input into AGT Cash cost reviews working with finance to provide a clear and concise variance analysis.
Essential education:
University Degree in Engineering, Economics and/or accreditation in Cost Engineering or equivalent
Essential experience and requirements:
Azerbaijani citizenship is required
10+ years of relevant experience in oil & gas industry, with deep cost engineering knowledge, including experience of working at a construction site specifically in a complex Major Projects environment
Substantial experience interfacing and working together with owner and contractor project controls and project management personnel
A proven ability and track-record of leading a team of mixed-nationality cost engineers in a Major Project environment.
Track-record of training and development of cost engineers in to fill more senior cost engineering positions while continuing to meet demanding project cost control deliverables.