BP

Featured Employer
Budapest, Hungary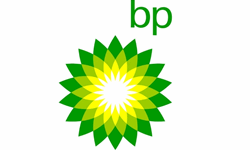 ---
BP has embarked on an ambitious plan to modernize and transform using digital technologies to drive efficiency, effective and new business models. You will operate in a dynamic and commercially focused environment, with the resources of one of the world's largest IT departments and some of the world's leading IT vendors at your fingertips. As a Service Lead you will operate within the Finance IT portfolio, with particular focus on the SAP services consumed by the Petrochemicals, Shipping, Alternative Energies businesses and Corporate Functions. You will deliver a set of IT products that help our stakeholders solve problems, deliver value and operate efficiently.
We are a global energy business, involved in every aspect of the complex energy system that drives our world. Today's growing world is demanding more energy, as well as a path to a low carbon future. For more than 100 years, the people of BP have been adapting to the world's ever-changing demands. At every turn, we're improving how we deliver heat, light and mobility to help people everywhere
keep advancing
.
In Hungary, we operate BP's Global Business Services organization which is an integrated part of BP. Our people want to play their part in solving the big complex challenges facing our world today and, guided by our BP values, are working to help meet the world's need for more energy while lowering carbon emissions. In our offices in Budapest and Szeged, we work in customer service, finance, accounting, procurement, HR services and other enabling functions - providing solutions across all of BP. Join our team, and develop your career in a supportive, forward-thinking environment, as we keep advancing together.
Discover how our diverse, talented people are leading the way in making energy cleaner and better - and how you can play your part in our world-class team.
Join our team and advance your career as a/an
Service Lead - SAP
(Service Engineering Specialist)
If you join our IT&S Functions Finance team, you may have the following
responsibilities
:
Support the Service Owner by providing activity leadership related to the integrated delivery of SAP ECC & BW services
Support service delivery management and the service governance process by reviewing and acting on operational performance data for IT outcomes, service levels, KPIs and customer feedback
Typical activities include service level management, supplier management, supporting incident resolution, maintaining configuration management data, providing solution design quality assurance for enhancements and performing project/enhancement delivery roles based on area of expertise
Assuring the Services operate and execute Changes/Projects in compliance with IT&S standards and regulatory requirements relating to: Security, HR, Ethics, Data protection, HSSE, Policies and legislations.
Develop deep knowledge of your E2E Service Model, building and managing collaborative relationships with internal and external suppliers and effective Ways of Working that work to maximise value
Simplify and optimise delivery and enhance the products offered
Provide feedback to process teams to support continuous improvement (e.g. for service management processes).
In the Service Lead (SAP) role role we have the following
requirements
:
Relevant degree (Information Technology, Computer Science, Engineering or Business)
Minimum 5 years' experience in an IT service management role
Knowledge of the software products that underpin the service i.e. SAP ECC and BW
Knowledge of ITIL core processes (certification preferred)
Experience in a multinational company or IT consulting firm
Ability to work in a virtual global team environment
Strong communication skills, ability to deliver a message effectively, on both technical and business level
Work creatively and analytically in a problem-solving environment
Can resolve conflicting ideas and demands to provide clarity
Self-motivated to work with limited supervision
Strong evidence of working as a team player
As an experienced Service engineering professional, demonstrated leadership skills through activity, supplier and resource management
Fluency in English
Advantages:
Understanding of SAP Basis concepts and best practices
Experience in managing suppliers off-shore
Experience and/or certification in Project management
Experience with ServiceNow or similar tools
At BP
we provide
the following environment & benefits to you:
a company culture where we respect our diverse and unified teams, where we are proud of our achievements and where fun and the mindset of giving back to our environment are highly valued
possibility to join our social communities and networks
chill-out and collaboration spaces in a modern office environment
learning opportunities, language courses and other development opportunities to shape and advance your career path
different bonus opportunities based on performance, wide range of cafeteria elements
life & health insurance, medical care package
company laptop
phone for private usage
opportunity to work from home: up to 2 days / week based on team agreement