Qatar Petroleum

Featured Employer
Qatar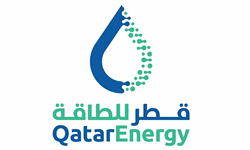 ---
Department
ASSET (IDD EL-SHARGI)

Title
RESERVOIR MODELER

Primary Purpose of Job
The Senior Reservoir Modelling Engineer works closely with the Reservoir Management Team providing simulation support to all projects. In addition, the position is accountable for insuring that high quality and timely reservoir engineering work is provided to QP's business. Reservoir-engineering work is expected to be value-oriented and in alignment with QP's business plan bringing forth reservoir performance evaluation, and identification of near and long-term reserve and production improvement opportunities. The position is expected to work closely with production geology, geophysics, operations team, drilling team, and development team.

Education
• Bachelor's or Master's Degree in Petroleum Engineering or equivalent

Experience & Skills
• A minimum of 15 years direct experience in general Petroleum Engineering related work required. • A minimum of 2 years direct experience in general Petroleum Engineering related work required. • A minimum of 3 years of "hands on" experience in reservoir engineering. • A minimum of 3 years of "hands on" experience in reservoir modelling. • Experience in pressure transient analysis, horizontal well technology, reservoir surveillance, and water flooding strongly preferred. • Expert knowledge of reservoir modelling and reservoir fluid properties. • Working knowledge of economic evaluation concepts, petrophysical analysis, core description, preferred. • Experience in completions, workovers, drilling and offshore field operations considered a plus. • A team player capable of working in a multi-discipline environment with a desire to share knowledge. • Experience with Eclipse, OFM, and Kappa or similar software packages. • International experience preferred. • Self-starter with a strong desire to deliver superior results. • Ability to think "out of the box" and question the status quo. • Strong leadership, people and communication skills with the ability to work with multi-national workforce required. • Multi-tasking capabilities, willing to take on work and responsibility outside of classical Reservoir Engineering roles required. • Strong Reservoir Engineering technical understanding and focus coupled with strong business skills required. • Experience in asset teams participation preferred. • Desire to objectively evaluate and incorporate as necessary, new technology to the reservoir description/asset management effort. Contacts • Required skills include the ability to interact with geology, geophysics and petrophysics to develop a sound history-matched model to be used for forecasting.

Qatar Petroleum is an integrated national oil company (NOC) responsible for the sustainable development of the oil and gas industry in Qatar and beyond.

Qatar Petroleum's activities encompass the entire spectrum of the oil and gas value chain locally, regionally, and internationally, and include the exploration, refining, production, marketing and sales of oil and gas, liquefied natural gas (LNG), natural gas liquids (NGL), gas to liquids (GTL) products, refined products, petrochemicals, fertilizers, steel and aluminum.
Qatar Petroleum is committed to contribute to a better future by meeting today's economic needs, while safeguarding our environment and resources for generations to come. Thriving on innovation and excellence, Qatar Petroleum is bound to the highest levels of sustainable human, socio-economic, and environmental development in Qatar and beyond.

For more information, please visit www.qp.com.qa