BP

Featured Employer
Kuala Lumpur, Federal Territory of Kuala Lumpur, Malaysia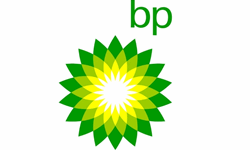 ---
BP has embarked on an ambitious plan to modernize and transform using digital technologies to drive efficiency, effective and new business models. You are the Platform Engineering Lead, a senior member in the team providing custom-built or customized IT platforms for BP colleagues and external users. IT platforms generally support hosting of applications which in turn, supports revenue earning activity for BP, or directly provides business functionality in the same vein. Strong themes running throughout Platform Engineering include automation of manual activity, focus on operational integrity at scale, optimization of technical resources, and speed to value.
You will work with the team to define vision and maximize value from current technical platforms and emerging technologies, showing technical thought leadership. You will also collaborate with peers across IT&S teams and mentor more junior platform engineers.
As a Platform Engineering Lead
You will work hands on with our customers and partners to solve mission-critical business challenges using Data Visualization platform such as PowerBI, Tableau, Spotfire, Business Objects etc.
You will provide onsite technical guidance on Data Visualization implementation projects, evaluate the customer's technical and functional requirements, and develop cost-effective solutions to provide customers with demonstrable returns.
As a subject-matter expert in the field, you will develop solutions to help customers realize their business goals and advise them on best practices for data pipeline and visualization solution.
Key Accountabilities
Responsible for managing a team to deliver platform engineering activities for Data Visualization portfolio. The key accountabilities include ensuring technology choices are driven from IT&S strategy, taking accountability for the design, development and maintenance of a software system / infrastructure platform, and assisting in creating the vision to maximize value from current and emerging technologies. Specialisms: Data Visualization Strategy and Approach, PowerBI, Business Objects, Tableau, Spotfire.
Team:
You will lead a team to translate relevant business requirements into designs. You will design, test and operate we per the agreed sprint schedule.
Service:
Assist and support the set-up of the various Data Visualization platform services
Platforms: You will work with the team to create a clear vision and maximize value from current applications and emerging technologies, demonstrating technical thought leadership in your business area across a wide range of technologies.
You will work on Data architecture and design patterns and ensure that the developed solutions and platform adhere to enterprise data architectural best practices and guidelines
Relationships:
You will contribute to the continuous improvement of the wider IT&S team by supporting and coaching Platform Engineers and proactively improving the quality standards and efficiency of delivery.
Technology:
You will build awareness of internal and external technology developments, managing the delivery of process and system improvements, identifying and implementing continuous improvement plans for Platform Engineering and ensuring best practice is shared across the team.
Safety and Compliance:
Safety of our people and our customers is our highest priority. You will advocate and lead in this and promote a culture of security and compliance in everything that we do.
Essential Education
Ideally a Bachelor's (or higher) degree, preferably in Computer Science, MIS/IT, Mathematics or a hard science
Essential Experience and Job RequirementsTechnical capability:
8-10 years of experience in a relevant role or roles.
Design and development experience with various data visualisation technologies e.g. PowerBI, Tableau, Spotfire, Business Objects.
Shown experience in working with early stage adoption of new data visualization platform
Clear understanding on data architecture principles
Hands on experience in data ingestion, transformation, creation of reports and dashboard on various data visualisation technologies.
Skills in SQL, Python, R will be desirable
Business capability:
Leadership and EQ:
You always empower people - encouraging positive team morale and ensuring that every team member with expertise has the power to make decisions, at the lowest possible level.
You always get the basics right, from quality development conversations to recognition and ongoing performance feedback. You can develop, coach, mentor and inspire others.
You comply with BP's Code of Conduct and ensure your team does too. You also demonstrate strong leadership of BP's Leadership Expectations and Values & Behaviours.
You create an environment where people listen and can speak openly about the good, the bad, and the ugly, so that everyone can understand and learn.
You embrace a culture of change and agility, evolving continuously, adapting to our changing world.
You are an effective team player, naturally looking beyond your own area/organizational boundaries to consider the bigger picture and/or perspective of others, and building trust-based relationships with leaders and employees across IT&S and BP.
You are self-aware and seek input from others on your impact and effectiveness.
You apply judgment and common sense at scale - you use insight and good judgment to deliver commercially sound, efficient and pragmatic decisions and solutions and to respond to situations as they arise.
Cultural fluency - you operate across cultural boundaries with sensitivity.
Desirable Criteria
You have good interpersonal skills including the ability to relate complex topics in simple and accessible language.
SAP Business Objects exposure is desirable
Manager Expectations
Provide ongoing feedback to your employee tree, both formally and informally, with the aim of supporting their performance and development within the Chapter.
Coach and mentor to help build domain experience amongst peers
Be responsible for Chapter member's personal development and the management of performance reviews.
Contribute to relevant supply and demand conversations, to adequately staff squads with appropriately skilled employees.
Assess candidates as part of the Talent Acquisition process, interviewing to identify future IT&S talent.
Sharing knowledge (cross-pollination) between Chapter members that can be utilised by various Squads.