BP

Featured Employer
Sunbury-on-Thames, England, United Kingdom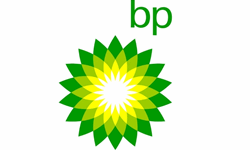 Company: BP
Skills: Seismic
Experience: 2 + Years
Education: Masters Degree
Location: Sunbury-on-Thames, England, United Kingdom
---
The Geospatial Team Lead (Platform Development) is responsible for the prioritisation and workload of the Central Geospatial Platform Development Team. This team is responsible for the continuous improvement and development of the BP One Map Platform. This includes promotional activities, product testing, reporting, new integration efforts and new business development activities. They will interface closely with the IT&S Dev teams to develop solutions to meet business challenges.
The Geospatial Team Lead is a leadership role for those who have a passion for data and analytics and a zeal to unlock and use data to inform better business decisions.
TEAM LEADERSHIP AND PEOPLE MANAGEMENT
Provide direction to direct reports & other data resources within the Central Geospatial Team
Actively balance the workloads, priorities and KPI's of team members
Empower team members to drive improvements to the Geospatial platform
IMPROVEMENT OF INFORMATION AND MANAGEMENT OF DATA AND PRODUCTS
Actively seeking to improve data insights, automate and simplify workflows and processes
Adhering to the Survey & Geospatial IM standards for internal/external data and the risk of incorporating this data onto maps and BP data repositories. Promoting naming conventions, industry standard acronyms, codes, units of measure & symbols. Recognizing, fixing errors & inconsistences in data and fundamental workflows while managing implications of moving data and maps for avoiding data connection issues in the management of Geospatial Data.
Central Geospatial Information Management team GVCP implementation support
Creating innovative solutions to improve process, workflow, best practice and service delivery
Challenging conventional thinking, problem solving and innovating
Identifying, piloting and applying new data management techniques to improve data and service delivery
Actively seeking to apply data science techniques; automation and machine learning, including the use of analytical and visualization tools to translate data and interpreted results into actionable insights and value.
Liaison with the Data Science and other supporting teams to explore and understand the use of the data science workflow in existing practices and identifying new opportunities to develop and scale solutions aligned to the Geospatial IM plan
Managing the One Map Portals, the content within the portals, and the organization and presentation of data, maps, apps and dashboards
EFFICIENT OPERATIONAL SUPPORT FOR ALL UPSTREAM FUNCTIONS
Capturing knowledge and expertly managing the business workflow products
Demonstrating in-depth knowledge of upstream oil and gas science and technology including subsurface, pipeline, environmental, projects, operations, logistics, crisis response, etc.
COMMUNICATION AND ENGAGEMENT
Creating clear, concise, high quality communications and presentations
Actively engaging with the team to make complex decisions & solve complex problems
Actively participating in the Geospatial IM Community of Practice (CoP) and Community of Interest (CoI)
Participating in industry events, bringing knowledge and information back to the Digital community
Engaging and effectively managing stakeholders
ESSENTIAL EDUCATION
: Master's Degree (or higher) in Geographic Science, GIS or other relevant field and/or a substantial level of experience working with Geospatial Data within the Upstream Oil & Gas industry
ESSENTIAL EXPERIENCE:
You have relevant experience in a Geospatial Technical Leadership role
Experience working with industry standard data models such as PODS, SSDM, Studio, PPDM, OW etc
Ability to provide direction to direct reports & other data resources within the Central Geospatial Team
Demonstrate ability to achieve high performance goals and meet deadlines in fast paced environment
Forward looking thinker who actively seeks opportunities and solutions
Experience of planning and delivering elements of projects
DESIRABLE CRITERIA
:
Hold the Certified GIS Professional (GISP) certification or be able to complete the certification within the first two years
Experience working in an agile-scrum environment
In depth knowledge of data & information management concepts, standards, practices, tools and technologies across the data lifecycle
Foster an environment of safety-first operations
You have expertise in data-related technologies/languages (e.g. FME, Python, R, ElasticSearch, Java, etc.).
Proven ability to network externally to keep current with technology and best practices