BP

Featured Employer
Sunbury, United Kingdom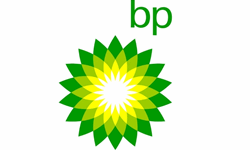 ---
BP has embarked on an ambitious plan to modernize and transform using digital technologies to drive efficiency, effective and new business models.
You are the architecture specialist for one of our projects or services. A technologist at heart, you are passionate about planning and building compelling services and products. You will work as part of a project delivery team to deliver robust and cost-effective IT solutions. You will also stay ahead of innovative technologies and demonstrate your understanding through effective and rapid delivery. The choices you make will define the fitness for purpose of our IT capabilities and ultimately the success of our business.
You believe that delivering an effective solution depends on several key factors: a deep understanding of business need; rigorous project planning (with a bias for short-term action); and fostering strong relationships. You will operate in a dynamic and delivery-focused environment, with the resources of one of the world's most forward-thinking IT departments and leading IT vendors at your fingertips. You are confident working across cultures and can help make sure the voice of each team member is heard.
At IT&S, all the roles are within Chapters. While your role will continue to remain within the Chapter, your initial activities described below may change over time.
You will work within the Air BP IT&S team, who support the sale and distribution of jet and aviation fuels to customers at over 800 airfield locations in over 55 countries globally.
Specifically you will work in the Airfield Services team, which is developing and supporting the technology used at the airfield, including the automaton of the processes which support refueling of aircraft.
You will be an architect working with a large, agile delivery team focused on the delivery of our Airfield Automation technology solutions.
This role will interact directly with our customers, development teams, business product owners and 3rd party vendors.
Key AccountabilitiesTeam:
You work directly with a delivery team. You will help build the team's skillset, including your own, while demonstrating our values through motivation and trust. You will \"do\". Our culture is exploring, thinking and doing, and you will live this every single day.
Relationships:
You will build relationships across the business and IT. You will understand the long-term needs of the solution you are developing and enable delivery by building a rapport with team members both inside and outside of BP. The role requires thought leadership, ability to influence and inspire change in a positive and impactful way.
Architecture
: You rigorously develop solution architectures, seeking practical solutions that optimize and re-use capabilities that may range from data architecture to systems, information or applications architecture. You will care passionately about the integrity of the IT capabilities you develop.
Technology
: A strong technologist, you have a passion for understanding and learning. You will bring good hands-on skills in key technologies, and an ability to rapidly assess new technologies with a commercial mindset.
Safety and Compliance
: The safety of our people and customers is our highest priority. You will advocate and help ensure our architectures, designs and processes enhance a culture of operational safety and improve our digital security.
Essential Education
A Bachelor's (or higher) degree, ideally in Computer Science, MIS/IT, Mathematics, hard science or equivalent work experience.
Essential Experience and Job Requirements
A confirmed background in architecture with real-world experience of designing and delivering IT projects. You love envisaging the art of the possible and making that a reality.
Functional knowledge of key technology sets. You are comfortable rolling up your sleeves, getting involved, and diving into delivery challenges.
Experience as part of a tight-knit delivery team. You accomplish exceptional project outcomes in a respectful and supportive culture.
A proven grasp of architecture development and design thinking in an Agile environment. You adapt delivery techniques to drive outstanding project delivery.
Technical capability: Essential Skills:
• Requirements Definition and Management
• Solution Architecture
• Technical Specialism
• Systems Integration
• Innovation
• Information Assurance
• Data Analysis
• Database Design
Desirable Skills
:
• Emerging Technology Monitoring
• Systems Design
• User Experience Analysis
• Business Risk Management
• Capacity Management
• Network Design
Leadership and EQ:
You embrace a culture of change and agility, evolving continuously, adapting to our changing world.
You are an effective team player, looking beyond your own area/organizational boundaries to consider the bigger picture and/or perspective of others, while applying cultural sensitivity
You are self-aware and actively seek input from others on impact and effectiveness.
You apply judgment and common sense - you're able to use insight and good judgment to enable commercially sound, efficient and pragmatic decisions and solutions and to respond to situations as they arise.
You comply with BP's Code of Conduct and demonstrate strong leadership of BP's Leadership Expectations and Values & Behaviours.
Desirable Criteria
• Contribution to reference architectures.
• Proficiency in one or more relevant skills or competencies deeper.
• Relevant accreditation or certifications.
Flexible Working
In IT&S we are committed to the provision of flexible working arrangements. Agile or flexible working encompasses a wide range of working options which support individuals to their full potential. It is more than ad-hoc home working or part time working, it's about finding the best way and role modelling BP's IT technology to get a job done, that works well for both the business and our employees.
So even if a job is advertised as full time, please reach out to the hiring manager or the recruiter as flexible working arrangements may be considered.