OSSAI TECHNICALS LIMITED

Featured Employer
Lagos, Nigeria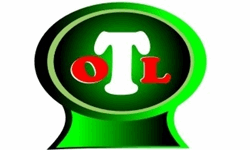 Company: OSSAI TECHNICALS LIMITED
Skills: Subsea Engineer, FPSO / FPU
Experience: 8 + Years
Education: Bachelors/3-5 yr Degree
Employment Type: Rotational Salaried Employee
Location: Lagos, Nigeria
---
Service dimensions
HSE Commitment
At all times, the Service holder will:
Lead HSE commitment to Company Policy and Standards
Maintain awareness of and ensure compliance with all relevant Statutory and Company HSE standards
Actively lead Company safety awareness and initiative schemes
Ethics and Compliance
In undertaking this role, the Service holder will:
Role specific
Ensure contractors respect Company E&P referential standards
Control and manage communication, in particular in case of high risk and emergency situations
Ensure Company regulations and best industry practice is followed to ensure safe and cost effective operations General
Adapt to changes in work practices and Service activities
Act in the best interest of the affiliate at all times
Seek out learning opportunities and transfer new skills and knowledge to the Service
Adhere to the values and principles of the Company Code of Conduct at all time
Activities
Generate Drilling & Completion Service programs & ensure full compliance to company rules before
implementation
Provide specialized technical Support to Deepwater DCSIs & Supervisor(s) as required
Preparation, planning, optimisation, execution and follow up of the subsea operations
Optimize operations and rig equipment in relation with engineering, geology, contractors and reservoir entities
Ensure management of change document is prepared by DCD teams & approved before implementation
Liaise with other entities for studies, engineering input and details required for preparation of well program, plans
and contingencies.
Ensure the respect of safety rules and frames of reference and ensure the reliability of technical information
Ensure the suitability to operational requirements of personnel, equipment and services
Enhance Subsea equipment design and operational procedures to optimize safety and efficiency
Follow up of proposed CONTRACTOR project maintenance schedule, optimization of equipment maintenance
requirements to enable delivery of "fit for purpose" equipment.
Provides Onne technical team support; review and delivery of periodic maintenance procedures for scheduled
and preventative maintenance activities.
Context and environment
Deepwater environment with high cost exposure - 1.4MUSD/day rig rate,
Transverse activities across all the disciplines within DCD (Drilling; Fluids; Wells & Intervention, GSR).
Accountabilities
Guarantee the accomplishment of the drilling and/or completion and/or work-over operations, in compliance with
codes of practice, safety and environmental protection, all while optimising costs and lead times
Contribute to the return on Exploration & Production investments, through a continual search for the improving
equipment, services and operational procedures
Perform drilling and completion Service program review and ensure best practices are utilized
Support interventions on subsea assets including all documentation/programs involving XT, Tubing Hangers
completions and ROV intervention Services with all the associated running tools.
Coordinate necessary meetings between services companies and rig contractor
Ensure all operations are carried out in accordance with programs, HSE requirements and Company rules.
Perform complex technical studies and troubleshooting problems for operations.
Follow up rig operations including regular rig visits; monthly HSE meetings at the rig site and CWOP meetings
Qualifications / experience required
Initial formal Education: Bachelor's of Engineering/Tech or diplomas
Professional Experience (number of years): Minimum 8 years Rig Experience/Operator
Good communications skills are a bonus