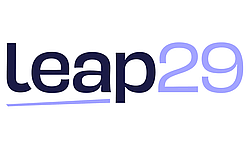 ---
Job Title: Principle Big Data & Analytics Consultant
Location: Singapore
Salary: Market Competitive
Start Date: March 2020

Overview:

Working in the Public Sector - the successful candidate will focus on customer solutions such as batch data processing, designing and deploying future state of fully managed, petabyte-scale data warehouse service and assist in building or designing reference configurations to enable our customers and influence Redshift adoption. This role would be perfect for an experienced data warehouse and big data analytics specialist who enjoys to solve the most complex and high scale data challenges any job can thorw at them.
Do you want to have an impact in the development and use of new data analytics technologies? Would you like a career that gives you opportunities to help customers and partners use cloud computing web services to do big new things faster, at lower cost.

Responsibilities:
· Employ customer facing skills to represent my client well within the customer's environment and drive discussions with senior personnel regarding trade-offs, best practices, project management and risk mitigation
· Write and produce technical documentation, knowledgebase articles
· Work closely with Redshift teams at all levels to help ensure the success of project consulting engagements with customer
· Work directly with customers' technical resources to devise and recommend solutions based on the understood requirements
· Help design and implement Redshift Cluster architectures and configurations for customer
· Demonstrated ability to think strategically about business, product, and technical challenges in an enterprise environment.
· Consulting with Customer to troubleshoot error conditions and migrate load processes from Appliance DWH system (e.g. Netezza, Teradata) to Redshift
· Consulting with Customers in optimal design of database projections
· Analyze complex distributed production deployments, and make recommendations to optimize performance
· Highly technical and analytical, possessing 5 or more years of IT platform implementation experience
· Keep current with the NoSQL and MPP ecosystem technologies
· Developing innovative solutions to complex business and technology problems
· Travel up to 50%

BASIC QUALIFICATIONS:

· 5+ years of experience in DBA or application DBA activities
· Understand high availability concepts
· Understands server tuning concepts (parameters, resources, contention, etc)
· Backup / restore/ Disaster Recovery experience
· Experience with data warehousing concepts and techniques including extensive knowledge and use of star schema
· Experience in optimization techniques such as projections and partitioning
· Able to write, tune SQL queries
· Understand column store databases
· Scripting language (bash, perl, python)

If this position seems to be a good fit for you, please get in touch and send across your CV to iram.a.a4ljrs8hwg9@leap29.aptrack.co.uk for consideration.
If you are seeking a different position, please let me know as we can book in a consultation to discuss your next career move.

If you know anyone for this role, please refer them to me - we offer referral fees on successful placements.

Good luck!


To help Leap29 find you that perfect job, we need to store and process your personal information.
That means that your details will be entered into Leap29's database and our consultants may contact you from time to time with relevant job opportunities.
By applying you're confirming you're happy for us to do that!