BP

Featured Employer
Houston, Texas, United States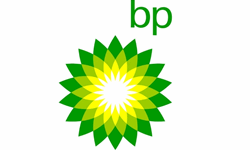 Company: BP
Skills: IT - Software Development
Experience: 8 + Years
Education: High School/Secondary
Location: Houston, Texas, United States
---
Role Synopsis:
BP has embarked on an ambitious plan to modernize and transform using digital technologies to drive efficiency, effective and new business models. You are a Software Engineering Lead, motivated to deliver mission critical enterprise database products as a service in the cloud and on premise.
The Lead Software Engineer for User Interfaces is motivated to combine the art of design with the art of programming. The Lead Software Engineer for User Interfaces will perform the translation of the UI/UX design wireframes to actual code that will produce visual elements of the application. The Lead Software Engineer for User Interfaces will work with the UI/UX designer and bridge the gap between graphical design and technical implementation, taking an active role on both sides and defining how the application looks as well as how it works. They will play an active role as a leader, consultant and individual contributor on all parts of the application client architecture. They must provide analytical advice in identifying and implementing new IT uses in order to help clients and the company reach strategic objectives. They must be able to manage resources, coordinate development tasks and supervise technical project plans. They often collaborate with IT, operations and development staff through the software development life cycle. Finally, they must maintain a smooth running operation through identifying and recommending improvement processes.
You will operate in a dynamic and commercially focused environment, with the resources of one of the world's largest IT departments, and some of the world's leading IT vendors at your fingertips.
At IT&S, all the roles are within Chapters. While your role will continue to remain within the Chapter, your initial activities described below may change over time.
Key Dimensions
Mentor and lead Software Developers and Engineers ensuring alignment with the agile culture and development standards
Be a champion of our agile culture Develop new user-facing features for web and mobile clients
Build reusable code and libraries for future use
Ensure the technical feasibility of UI/UX designs
Optimize application for maximum speed and scalability
Deliver scalable, test-able, and reliable applications and components
Own the outcome of the product being built to achieve the vision for the service
Key AccountabilitiesTeam
: You will lead the delivery of algorithm and software development support for Upstream Technology. You will optimize new and existing research codes to ensure they run effectively. You must be able to lead software development projects and ensure effective computational solutions are developed. You will also help lead the evaluation, testing and implementation of new computing ideas and technology.
Technology
: You will build awareness of internal and external technology developments, managing the delivery of process and system improvements, identifying and implementing continuous improvement plans for HPC Computational Science and Developme
Leadership and EQ
You always empower people - encouraging positive team morale and ensuring that every team member with expertise has the power to make decisions, at the lowest possible level.
You always get the basics right, from quality development conversations to recognition and ongoing performance feedback. You can develop, coach, mentor and inspire others.
You comply with BP's Code of Conduct and ensure your team does too. You also demonstrate strong leadership of BP's Leadership Expectations and Values & Behaviours.
Safety and Compliance
: Safety of our people and our customers is our highest priority. You will advocate and help ensure our architectures, designs and processes enhance a culture of operational safety and improve our digital security.
Desired Education
Educated to Degree level or equivalent
AWS Certified Solutions Architect - Associate
ITIL Service Management Foundation certification
SAFe for Teams
Essential Experience and Job RequirementsTechnical capability:
Advanced understanding of web markup, including HTML5, CSS3
Advanced understanding of Amazon AWS and Microsoft Azure
Proficient in modern software design patterns, automated testing and fault-tolerant systems
Proficient in modern API and User Interface development using modern web and mobile frameworks
Proficient in designing scalable and maintainable IT architecture, large scale data stores and cloud-based systems
Proficient understanding of server-side CSS pre-processing platforms
Proficient understanding of client-side scripting
Proficient understanding of Angular 7 and Bootstrap
Proficient understanding of asynchronous request handling and partial page updates
Proficient in C#, TypeScript, and ASP.NET Core 2
Proficient in using the Atlassian suite of tools including JIRA, Confluence, and Bitbucket Proficient in CI/CD,
DevOps, and agile ways of working including the common practices of Scrum, Kanban, KanPlan, and ScrumPlan
Proficient in Git code versioning including branching and merging to enable continuous integration and continuous delivery methodologies
Proficient in performing the system level integration tests (both manual and automated), Cross Browser testing, Load Tests, Data Driven Tests
Proficient in writing test cases and test plans
Proficient in performing Load, Performance and API testing for highly scalable systems
Able to develop and test own code throughout the software testing pyramid
Able to learn and adapt quickly to AWS and Azure roadmap and technology changes
Able to build and maintain Software Test Automation Frameworks including driving processes and improving and simplifying QA Process
Able to design and automate test cases to validate complex software systems including white-box and blackbox tests, and develop supporting testing tools
Able to create software tools to perform verification and regression tests for modern Web UI and Serverless application architectures built using the latest technology like the ASP.NET Core 2
Able to think critically, with excellent analytical and problem-solving skills while considering the big picture
Understands various software architectures and implement the test solutions for Web Forms, MVC, WebAPI using ASP.NET, Dockers & Containers, Micro-Services, Serverless, and AWS and Azure REST APIs
Has good leadership skills, can learn fast, demonstrate the aptitude for continuous learning, out-of-the box thinking and able to handle multiple tasks and responsibilities at any given time
8+ years software development