NES Global Talent

Featured Employer
Houston, Texas, United States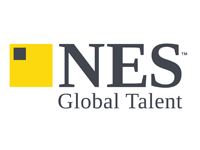 Company: NES Global Talent
Skills: Umbilicals, Risers and Flowlines
Experience: 5 + Years
Education: Masters Degree
Employment Type: Full Time Contractor
Salary: competitive
Location: Houston, Texas, United States
---
Installation Engineer (Rigid Jumper and Manifolds)

 

Location: Houston, TX

Duration: 4 year contract assignment. Residential, then rotational during installation phase

Start Date: March 2020

 

Job Summary

 

During the preparation phase and the installation phase of Mozambique LNG project, the Installation Engineer will assist the Offshore Installation Leader and the Offshore Installation Manager in their technical appraisal and supervision of the fabrication, installation and pre-commissioning engineering and operations. The scope of work will particularly focus on the installation of the rigid jumpers, the Production Manifolds and their support structures, Marine Warranty Surveys and support to the regulatory team.

 

Activities

 

During preparation of the offshore campaigns in:

 

• Reviewing/commenting the installation design, plans, procedures and documentation proposed by Contractor and make sure they suit Project Specifications and are in accordance with the installation scope. Particular focus on installation documents related to jumpers, manifolds and their foundations.

• Define the Marine Warranty Scope for the Upstream project with the surveyor, then ensure this scope is executed as far as arranging vessel inspections, coordinating with the surveyor, documenting all inspections in the project files and ensuring documents are reviewed appropriately by the surveyor and comments incorporated. Organize regular meetings with the MWS to ensure progress and alignment.

• Identifying main shortcomings in the proposed procedures, mainly with regard to safety and Company specifications.

• Preparing back-up documentation and justification to assist the Installation Lead in responding to the EPCI Contractor technical queries when applicable

• Liaise with Company Regulatory and Legal groups to ensure EPCI Contractor meets all regulatory and contractual requirements and that any engagement with Contractor is in accordance with the Contract.

• Liaising with Contractor Installation Engineering for particular issues and participate in installation / operations meetings.

• Reviewing of relevant Engineering / Qualification / Procurement and VENDOR CPI documentation (manifolds and jumpers) dealing with installation and issued by EPCI Contractors and other Interface contractors

• Liaising with the Installation Leader and System Leaders for all system related installation matters as necessary to resolve installation related issues.

• On call-out, participating to all testing/trials organized by CPI packages that might impact and/or validate installation engineering and installation procedures (SITs / FATs for manifolds and foundations and jumpers).

• Liaising with Company Specialist Engineers when required and ensure Specialists recommendations are properly addressed in the final procedures.

• Supervising Contractor's preparations of the offshore campaign in close liaison with the Installation Lead and the HSE Leader including participation, inspection and vetting activities of marine vessels.

 

Offshore Installation Campaigns:

 

• Ensure and organize the MWS scope execution; arranging vessel inspections, coordinating with the surveyor, documenting all inspections in the project files, and ensuring the MWS requirements are met.

• Develop and maintain a strong working relationship with Operations team located on the vessels.

• Supervising Contractor's preparations of the offshore campaign in close liaison with the Installation

Lead and the HSE Leader including participation, inspection and vetting activities of marine vessels.

• Monitor/witness deep water installation activities, particularly as they relate to the North Sea Atlantic (NSA), and ensure installation is in accordance with Company requirements

• Following installation tasks on the NSA and making sure the installation procedures are duly enforced by EPCI Contractor during the installation campaign.

• Reporting to the Installation Lead and the Installation manager about all technical issues that require to be specifically addressed in documentation review or during installation and mobilization progress meetings (Management of Change)

• Supplying verified information to the reporting system that allows full tracking of installation events either to be used for reporting issue or for mitigation of future change order.

• Working in cooperation and getting assistance from dedicated Project Team specialists (such as material & welding, corrosion & coating, etc ...), Afungi Marine/Logistic or TOTAL HQ Specialists (DEV/TEC), or third parties, if required, for specific topics.

• Providing inputs to contract correspondence, as necessary and issuing reports and presentations as necessary

• Contribute to lesson learnt of the project and close-out report.

 

HSE roles & responsibilities

• Ensuring HSE requirements are taken into consideration during installation design and installation phases and that design is approved by Third parties (Certification and/or Classification and/or MWS) when applicable.

• Ensuring that contractor HSE plan for NSA vessel is properly bridged with CPY HSE plan and that contractor implement the necessary prevention means to minimize risk to people and Company/contractor assets, at any time during the installation phase.

• Participating to the installation risk assessment and following mitigation measures, in close coordination with the contractor risk management team.

• Verifying that all safety and environmental findings will be implemented in the final procedures.

• Liaising closely with the HSE Manager and Installation Lead to define whether or not proper COMOPS/SIMOPS dossier is required before undertaking any offshore activities. When identified, following the COMOPS and SIMOPS dossier preparation by CONTRACTOR.

• Participating in various technical reviews (COMOPS, SIMOPs HAZIDs, HAZOPs, Project Technical Reviews, Risk Assessments) and ensuring implementation of recommendations as necessary.

• Reports to Installation Leader and Management any issues they may face and propose ways of improvement.

 

Responsibilities

• The preparation of the NSA vessel campaigns,

• The safe, on schedule and good quality execution of the installation campaigns

• Ensuring the MWS can carry out his scope of work with suitable documentation and attendance to test/ operations/ vessels.

• In conjunction with the permits and compliance coordinator in Maputo ensuring CTR and CPY are fulfilling their regulatory duties.

 

Disposition and Desirable Criteria

• Ability to work well in high-stress, fast paced environment with others in an international and multicultural environment

• Ability to multi-task and work as part of small and flexible team.

• Take responsibility for the area of work and to hold yourself accountable to deliver in line with those responsibilities accordingly.

• Onboard vessel experience in managing offshore installation contractors and supporting inspection services.

• Ability to manage interfaces between multiple contractors

• Knowledge and experience in implementation and administration of offshore HSE surveillance plans.

• Ability to travel USA / Europe / Mozambique

• Minimum of 5 years of experience in offshore installation

• Experience managing Marine Warranty Surveyors

 

 


Established in 1978, NES Global Talent provides a complete range of contract and permanent talent solutions to the Oil and Gas, Power, Construction and Infrastructure, Life Sciences, Manufacturing and IT sectors worldwide. With more than 40 offices in 28 countries, we are able to provide our clients with the engineering and technical expertise they need, wherever and whenever it is needed. Offering far more than a traditional recruitment service, we fully support our contractors while they are on assignment with everything from securing visas and work permits, to providing market leading benefits packages and accommodation, ensuring they are safely and compliantly able to support our clients.