Amega West Services
Houston, Texas, United States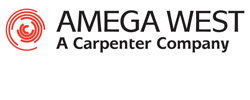 ---
PRIMARY DUTIES:
Develop Routers for projects. Develop overall quotes for jobs.
Develop and

design work holding and select cutting tools. Create and compile necessary documents to aid setting up machines.

Utilize computer aided design/computer aided manufacturing (CAD/CAM) and related computer technology to develop programs and tool path models.

Organize and maintain DNC system to current processes including setup information to define tooling selection in tool room and decrease setup times at machines.

Effectively communicate and report machine performance and areas for improvement in the machining process.

Test new machine technologies in an effort to reduce part cycle times. Continually searching for ways to improve existing processes.
REQUIREMENTS:
High School diploma or equivalency

3+ years of experience i

n a manufacturing environment, solid working knowledge of CNC programs and thorough understanding of machining principles including cutting tools, Mastercam 2015 Version and Solidworks 2015 or later.
Ability to program Mazak Integrex 5 Axis Machining Center in EIA format, Vertical Mills with 4 Axis Rotary Chucks, Horizontal Mills & Fanuc Lathes

Ability to e

ffectively communicate at all levels of manufacturing facility.

Ability to read and understand work orders,

blue prints, CNC programs and processes, use developed math, reading and writing skills within the scope of the job assignment. Ability to lead teams in development of new product processes.

Must demonstrate a willingness to adjust priorities to accommodate changing requirements.

Physical demands and work environment include - regularly

required to sit or stand and move about the facility. Exposure to shop elements such as noise, dust, fumes and odors.