BP

Featured Employer
Aberdeen, Scotland, United Kingdom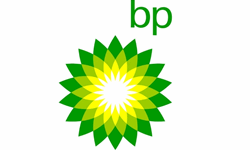 Company: BP
Skills: Surveying
Education: High School/Secondary
Location: Aberdeen, Scotland, United Kingdom
---
This cross functional role provides a wide range of operational and technical Survey and Positioning (S&P) support and oversight/verification to the North Sea organisation. It covers offshore and onshore operations, from exploration through to divestment/decommissioning. The role is based in Aberdeen within the New Well Delivery Team of Reservoir Development, but supports all relevant functions within BP North Sea, including Reservoir Development, Wells, Projects and Operations.
The individual will be proactive in managing HSSE performance. They will develop S&P expertise, technical knowledge and operational understanding through a combination of field experience, on-the-job and formal training and mentoring. The result will be delivery of fit for purpose survey solutions that enable safe, reliable and efficient operations delivery within BP, while reducing cost and impact to the environment. This is a junior role into the BP Survey & Positioning discipline, with opportunities to provide survey support to the planning and execution of a range of relevant activities, including:
General coordinate integrity support and spatial data verification
Seismic, site/route survey
Rig, well and flotel positioning, including well location quality control
Projects - field construction, decommissioning
Operations - integrity management, position monitoring, Crisis & Continuity Management support
Accountabilities
Comply with BP's Code of Conduct and model BP's Values & Behaviours.
Provide S&P technical and operational support to a wide range of operational activities.
Attend meetings to develop relationships with current and prospective internal stakeholders.
Demonstrate experience & ability to participate in field operations in order to provide S&P technical oversight.
Participate as relevant in HSSE tasks including risk assessments, HAZIDs, lessons learned, management vessel visits, KPI reviews, HSSE audits, etc.
Support Survey & Positioning BP Practice gap closure and continuous improvement activities as required.
Assist with formulation and prioritization of work schedules to meet business demands and schedules.
Liaise with geospatial data team to ensure familiarity with regional GIS and reporting / data deliverable requirements and formats. Support geospatial data management team when required during the general surveyor's duties. This includes resolving any geodetic issues with the data and ensuring that the geospatial data is received and loaded following Company data import processes and procedures.
Seek expertise, continually learn and develop the safety and risk management skills of myself and the team. As necessary, maintain medical check-ups, offshore certifications, etc.
Participate as an active member of the BP Survey & Site Investigation Community of Practice in order to help deliver global S&P objectives, share knowledge and understand other regional approaches and solutions.
Essential Education
Tertiary education, with degree qualification in specific Survey, Geodesy or Geomatics discipline.
Experience
Minimal relevant industry experience required.
Basic technical knowledge and limited Survey experience in providing S&P support, and understanding of positioning acquisition and spatial data verification & management methods and technologies, across a small number of work activities.
Understanding of geodesy and coordinate reference systems, to deliver S&P spatial verification of geospatial data received, purchased, or acquired in the field.
Working experience with Geographic Information System (GIS) is strongly preferred, as a supporting skill to the primary Survey & Positioning role.