BP

Featured Employer
Texas City, Texas, United States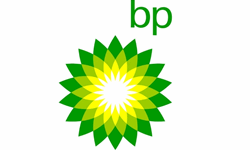 ---
This position is responsible for improving safety, quality, reliability, reducing maintenance costs, and designing minor plant expense and capital improvements. The incumbent uses engineering skills and plant experience to identify and correct plant and unit issues that cause or may cause downtime or interruptions. The incumbent is the rotating equipment technical authority for the site and aids maintenance and operations on longer-term issues and on those with significant cost consequences.ACCOUNTABILITIES:
Technical Authority for rotating equipment.
Input into training needs for engineers and technicians and drives technology improvements for business value in the rotating equipment area.
Demonstrates behaviors that promote a safe work environment in all aspects of the role.
Is responsible for maintaining and improving the safety and reliability of the major rotating equipment at the site.
Is responsible for the development of sound operations and maintenance strategies for major rotating equipment at the site.
Is responsible for the development of multi-year rotating equipment overhaul/replacement strategies/plans.
Provides input on rotating equipment investments needed for annual budgets.
Is responsible for the development of predictive and preventive programs for major rotating equipment at the site.
Evaluates and develops rotating equipment standards and engineering work practices and procedures
Leads the consolidation effort for major rotating equipment critical spare parts at the site.
Identifies cost savings opportunities for major rotating equipment for the business unit.
Leads formal root cause failure analysis investigations for major rotating equipment.
Reviews/develops turnaround scope and job packages for major rotating equipment.
Provides technical and quality support for major rotating equipment repairs.
Provides technical support, guidance and mentoring to maintenance, operational personnel, and project engineers on rotating equipment issues.
Participates as a key member of the Petchems Reliability network and leverages learnings from other BP sites.
Monitors major rotating equipment performance, operation, and maintenance throughout the TCC site to identify causes of unreliability and propose solutions to meet business unit goals.
Performs mechanical design reviews of capital projects to ensure that packages meet TCC standards.
Participates in Process Hazard Analysis (PHA) as the rotating equipment technical authority as needed.
Provides technical assistance to TCC planners for rotating equipment repairs and major maintenance projects.
Contract owner for major 3rd party rotating equipment service providers.
Updates and maintains engineering files.
Assists the TCC Maintenance Hourly Trainer for craft training and development.
Assists with training TCC Operation and craft personnel on modifications to major rotating equipment.
Assures conformance to BP and industry standards and codes for rotating equipment including repairs and projects.
Provides oversite and assurance for rotating equipment work and projects and continuous improvement of our quality systems in this area.
With experience and knowledge, is seen as a subject matter expert on rotating equipment, provides input into improvements to BP Standards and Industry and, is called upon by other sites for technical advice and support.
EXPERIENCE, KNOWLEDGE AND EDUCATION:
Degree Required: BS degree, Mechanical Engineering
Requires at least 15 years rotating equipment experience
Registration as a Professional Engineer in Mechanical Engineering is preferred to perform the job.
Language(s) Needed: Must have excellent communications skills in English