BP

Featured Employer
Moscow, Russia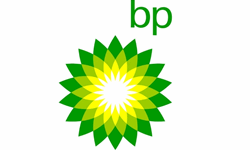 ---
Responsible for providing carbon and sustainability support to all BP activities in Russia
Key accountabilities:
Provides technical guidance as to carbon reduction opportunities in support of BP Russia's contribution to BP's low carbon agenda and ambitions.
Develops the strategy for influencing the carbon management, energy transition and sustainability direction of our Partner and Joint Ventures.
Provides technical expertise to clarify technical questions and prepare technical responses on GHG, Energy Efficiency and low-carbon options on behalf of BP to Joint ventures and Partner
Liaises with Joint Ventures and our Partner on requests for information, lessons learnt and best practices on GHG management and Energy Efficiency and sustainability issues.
Accountable for the management and implementation of the governance process of GHG and Energy data from our Partner and Joint Ventures
Provides deep technical expertise to support BP Russia GHG reporting ensuring that reporting of GHG data is undertaken in line with Group requirements and timelines.
Coordinates workshops, meetings, teleconferences with our Partner and joint ventures on GHG management, energy efficiency and low carbon solutions.
Supports and follows-up on requests for data and provision of experienced technical support
Coordinates BP's technical input into requests for project assistance, workshops, seminars and reviews on Environmental risks, GHG, Energy Efficiency and Sustainability topics
Provides linkages to learnings, best practices and technologies on GHG and Energy Efficiency technical issues from industry forums and industry initiatives partners
Essential experience and requirements:
BA/BSc degree (or equivalent) in Environmental Sciences
Evidence of leadership in activities related to carbon in operations or projects, with specific oil and gas experience
Previous experience in management and delivery of carbon and environmental activities.
Has an overall appreciation and at least 5 years of experience of relevant carbon and environmental regulatory issues in the oil and gas sector.
Experience working in Russia with fluent English and Russian language skills
Has excellent communication skills and ability to integrate delivery across multiple stakeholders and reach agreement on complex issues.
BP is an equal opportunity employer. We are committed to equal employment opportunity regardless of race, color, ancestry, religion, sex, national origin, sexual orientation, age, citizenship, marital status, disability, gender identity or Veteran status.
Our culture is exploring, thinking and doing, and you will live this every single day.