BP

Featured Employer
Denver, Colorado, United States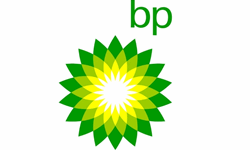 ---
The Automation Developer is responsible for designing and developing innovative process automation solutions that drive efficiency and make life easier for business users. Developers work in a multidisciplinary landscape and must combine deep understanding enterprise architecture with a relentless focus on the end-user.This role will primarily develop automation programs using RPA (UiPath), but success is dependent on familiarity with the underlying systems and architecture being automated. Exceptional developers are problem solvers who understand how process improvements, existing solutions, and RPA or other automation tools can be combined to deliver stable, secure solutions that deliver on the business need.The ideal candidate will have a development background in a variety of languages and frameworks. Experience may include RPA, front-end/back end web development, .NET, PowerShell, SQL, or scripting. Most importantly, successful candidates will exhibit exceptional learning ability and a desire to constantly explore new languages, tools, and systems.Role synopsis
The Automation Developer is responsible for designing and developing innovative process automation solutions that drive efficiency and make life easier for business users. Developers work in a multidisciplinary landscape and must combine deep understanding enterprise architecture with a relentless focus on the end-user.
This role will focus on developing automation programs which are designed and implemented tools to support the rapid, secure deployment of bots and automation solutions to business users. Exceptional developers are problem solvers who understand how process improvements, existing solutions, and RPA or other automation tools can be combined to deliver stable, secure solutions that deliver on the business need.
The ideal candidate must have a drive to innovate, a relentless focus on efficiency, and enjoy stepping outside their area of expertise. This is a multidisciplinary position that will require working with teams across the IT&S landscape. A team-oriented mindset and communication skills will be essential to driving alignment on methodology and tools. The ideal candidate will have a development background in a variety of languages and frameworks.
Most importantly, successful candidates will exhibit exceptional learning ability, a constant drive to innovate and automate, and a desire to constantly explore new languages, tools, and systems.
Key accountabilities
Demonstrate leadership in technical design through an ability to identify multiple solution options that fill the business need (RPA or otherwise)
Apply excellent communication skills to actively provide input in the requirement gathering and design phases and communicate solution recommendations with business and IT
Take responsibility for end-to-end delivery of solutions - including technical design, requirement gathering, documentation, and build/test/deploy processes
Evaluate processes for automation suitability from a technical and strategic perspective
Develop custom solutions that can automate different systems using a variety of techniques, including UI automation, SQL queries, web services (APIs), .NET interfaces, Python, or MS Flow, as required
Continually learn about different areas of IT&S (database architecture, network infrastructure, security & compliance, etc.) to deepen understanding of how automation fits in to the enterprise landscape
Explore new languages and tools to identify potential additions to the solution portfolio
Demonstrate a "service-oriented" mindset and maintain active communication and continuing focus on end-users after deployment
Essential Qualifications
2+ years of development experience with multiple languages and tools (may include Python, .NET, HTML/CSS/JS, PowerShell, etc.)
2+ years of experience working on agile development projects that leveraged project management tools such as Jira/Asana, GitHub, etc.
1+ years of experience developing business or IT facing automation solutions using RPA, PowerShell, VBA, MS Flow, Zapier, or other automated web frameworks (such as Selenium, Cypress, etc.)
Essential experience and job requirements
Strong communicator who can explain complex technical concepts to both IT management and business stakeholders in a consumable fashion
Deep understanding of modern best-practices and tools for application development (Jira, Asana, Git, Jenkins, Selenium, Mocha/Chai etc.)
Comfortability learning new languages and tools and openness to new methodologies
Ability to succeed in a fast-paced environment, deliver high quality performance on simultaneous strategic and value-added tasks
Understanding of good software engineering practices, architecture, and design patterns
Ability to conduct peer reviews and receive feedback from a peer review process
Excellent documentation and communication skills
Understanding of web services, APIs and cloud architecture