BP

Featured Employer
Denver, Colorado, United States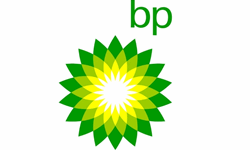 ---
We are literally defining the future - reimagining & reinventing energy
The role of the Cloud & Hosting Infrastructure Lead is the authority and leader of the hybrid hosting infrastructure currently both on-premises and in public cloud tenants - specifically Azure and AWS.
The Cloud & Hosting Infrastructure Lead is responsible for the design and implementation of all infrastructure environments including storage, servers, virtualization, infra-automation systems and all associated hardware and software solutions, with an emphasis stability, integrity and performance.
The role ensures that infrastructure implementations follow project management and service delivery standard methodologies. This role requires strategic vision, conceptual design, detailed design, and hands-on implementation.
The role coordinates a broad team of hosting engineers, system administrators, and storage professionals who use good infrastructure engineering practices to ensure consistency and stable operations. Additionally, the person in this role will define strategies and plans to enable cloud-first vision, migration of existing on-premises hosts and develop infra-automation functionalities.
The Cloud & Hosting Infrastructure Lead will work with all project teams within the business as well as technology teams to ensure the hosting needs of their changes and new applications are met.
They will also work closely with the infrastructure operations teams to support trouble-shooting, root-cause analysis, and problem remediation, as well as to deploy new solutions and upgrades.
This person must be comfortable operating as an individual contributor and using influence and expertise to aid the transformation of an organization. BPX Energy's engineering functions often use third party contractors to execute work, and will require the ability to manage/lead in this type of situation.
Leadership
Generates enthusiasm among team members.
Proactively seeks opportunities to serve in leadership roles.
Challenges others to develop as leaders while serving as a role model.
Manages the process of innovative change.
Collaborates with and influences others not in direct line
Teamwork
Facilitates effective team interaction.
Acknowledges and appreciates each team member's contributions.
Works optimally with distributed team members
Ability to work with multiple external teams and accomplish shared goals through the building consensus
Experience with automated infrastructure build and deploy technologies
Solid communication (written/verbal) and teamwork skills
Consulting, negotiation and relationship skills
Problem solving skills
Experienced working in geographically dispersed organizations and decentralized hosting arrangements.
Enthusiastic, high-energy individual, self-motivated, people-oriented and self-directed
Must be an intelligent, articulate and persuasive leader who can serve as an effective member of the IT team, who can communicate complex concepts to technical and non-technical colleague.
Must be able to maintain focus on achieving results, whilst being patient and pragmatic
In-depth technical experience implementation complex solutions and environments on the Microsoft Azure Cloud.
In-depth technical experience with cloud security, especially in a hybrid infrastructure environment.
Solid understanding of networking principles and technologies, within cloud, data center, and WAN environments.
Supervision, management or leadership position experience desirable.
Vendor management experience
Desire to continually learn outside of a classroom environment, and successfully apply finding
Demonstrated willingness to both teach others and learn new techniques
Essential Education
Minimum requirement of four-year college degree in Computer Science, Computer Engineering, Management Information Systems or related field
Essential experience and job requirements
10+ years of relevant work experience in IT with minimum of 6-8 years in infrastructure hosting and cloud
Experience working in a hybrid environment with multiple datacenters, multiple public cloud and SaaS providers.
Solid understanding of cloud architecture standard methodologies and services
Experience with the Azure and/or AWS cloud platforms
Experience with virtualization solutions for servers and desktop/workstation provisioning either on-premises or cloud platforms, including virtual desktop infrastructure (VDI)
Cloud Services/IaaS engineering experience is required.
Experience with Active Directory integration in a hybrid on-premise / Azure / AWS environment
Experience with Virtual Private Clouds, Cloud Exchanges, and other concepts that enable hybrid on-premise and cloud environments to function.
Knowledge of and experience implementing hosting to support complex applications e.g. service oriented architectures or distributed graphics processing engines
Why Join Us?
At bp/bpx energy, we support our people to learn and grow in a diverse and challenging environment. We believe that our team is strengthened by diversity. We are committed to fostering an inclusive environment in which everyone is respected and treated fairly.
There are many aspects of our employees' lives that are meaningful, so we offer benefits to enable your work to fit with your life. These benefits can include flexible working options, a generous paid parental leave policy, excellent retirement benefits, among others!
Apply
and discover your place with us and help our business meet the challenges of reimagining and reinventing the future of energy.